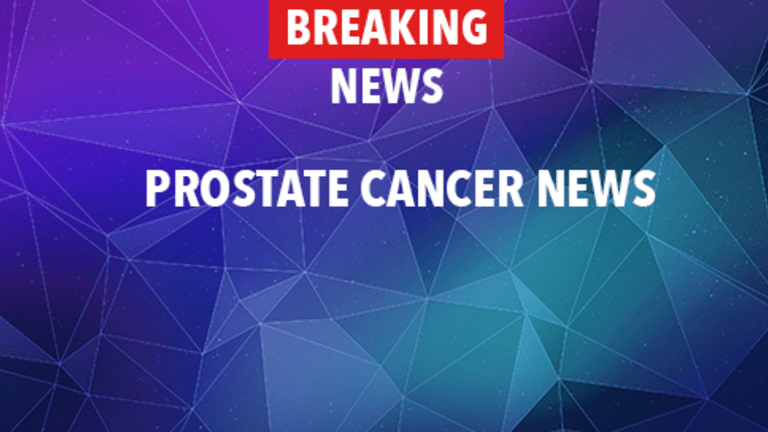 Calcitriol and Docetaxel May be a Promising Treatment for AIPC
Calcitriol and Docetaxel May be a Promising Treatment for Androgen-Independent Prostate Cancer
Results from a phase II trial published in the Journal of Clinical Oncology suggests that weekly calcitriol and Taxotere® (docetaxel) may be a promising treatment for patients with androgen-independent prostate cancer (AIPC).
Preclinical studies have indicated that the combination of calcitriol and the chemotherapy drug Taxotere® may provide enhanced anti-cancer activity. Calcitriol, the biologically active form of vitamin D, has demonstrated antiproliferative properties of interest for cancer treatment. Calcitriol treatment has been shown to inhibit growth in prostate cancer by up to 80%. Chemotherapy may also play an important role in the management of AIPC. In a phase II trial, Taxotere® has demonstrated a greater than 50% decrease in PSA in 40% of patients.
In the current study, treatment with calcitrol and weekly Taxotere® was investigated in metastatic AIPC patients. These patients had evidence of disease progression despite standard hormonal management. A total of 39 patients were enrolled, 92% of which had bone metasteses. The median age was 73 years.
Results showed a reduction in serum PSA levels, shrinkage of measurable disease, and encouraging survival rates. A PSA response was noted in 81% of patients, which compares favorably to the 40-46% response rates observed in prior studies of Taxotere® alone. The median time to disease progression was 11.4 months. The median overall survival was 19.3 months, and the one year survival rate was 89%.
Treatment-related side effects were similar to those observed with Taxotere® alone. Most were related to blood, including leucopenia and neutropenia (low white blood cell count) and anemia (low red blood cell count). Other side effects were mild and included hyperglycemia (high blood sugar), peptic ulcer, and pneumonia.
Patients with AIPC may wish to speak with their physician about the risks and benefits of treatment with calcitriol/Taxotere® and the possibility of participating in ongoing phase III trials with this or other novel therapeutic options. Two sources of information regarding clinical trials include the National Cancer Institute (cancer.gov) and www.eCancerTrials.com. ECancerTrials.com also provides personalized clinical trial searches on behalf of patients.
Reference: BeerTM, Eilers KM, Garzotte M, Egorin M, el al. Weekly High-Dose Calcitriol and Docetaxel in Metastatic Antrogen-Independent Prostate Cancer.
Journal of Clinical Oncology 2003; 21: 123-8.
Copyright © 2018 CancerConnect. All Rights Reserved.