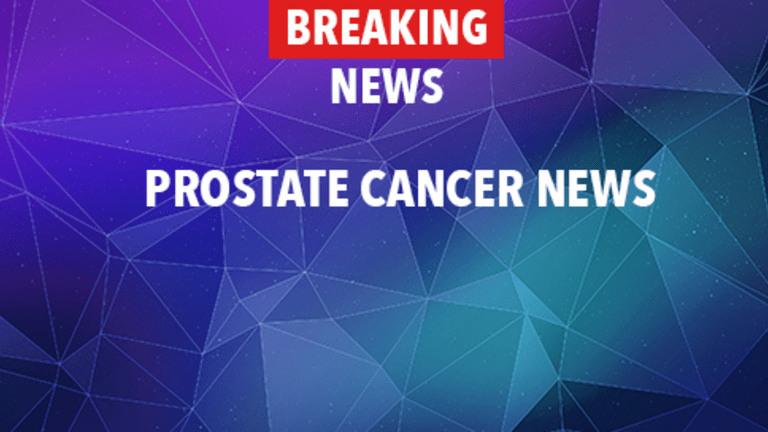 Brothers of Prostate Cancer Patients Undergo More Diagnostic Testing
Brothers of Prostate Cancer Patients Undergo More Diagnostic Testing
Some of the elevated risk of prostate cancer among those with a family history of the disease may be due to increased prostate cancer testing and detection in this population. These findings were recently published in the Journal of the National Cancer Institute.[1]
Men 50 years of age or older in the United States are often offered prostate-specific antigen (PSA) testing for the early detection of prostate cancer. The test may be offered at a younger age to men at high risk of prostate cancer. The PSA test measures proteins that are produced and shed by the prostate. PSA levels tend to be elevated when prostate cancer is present, but levels can also be elevated in benign (non-cancerous) conditions affecting the prostate. A concern with the use of PSA testing is that it may identify some cancers that do not require treatment. This is sometimes referred to as "overdiagnosis." Research suggests that some prostate cancers are very slow-growing and will not affect a man's health during his lifetime. Diagnosis and treatment of these cancers exposes men to the complications of cancer treatment without providing a benefit. Unfortunately, there is no perfect way to predict which prostate cancers require treatment and which do not.
Studies suggest that approximately 9% of prostate cancers may be the result of inherited genetic susceptibility. Approximately 15% of men with prostate cancer have a first-degree male relative (father or brother) with prostate cancer, compared with 8% of the general population. Identification of specific genes involved in hereditary prostate cancer has proved challenging, but research in this area continues.
Researchers recently conducted a study to evaluate whether the risk associated with family history of prostate cancer is partly due to higher rates of diagnostic testing; higher rates of testing could result in detection of cancers that might otherwise have gone undetected.
In this study conducted in Sweden, researchers evaluated prostate cancer incidence and tumor grade for 22,511 brothers of prostate cancer patients.
The rate of prostate cancer in the brothers of patients was higher than the rate in the general population.
Brothers of patients were at particularly high risk of early-stage cancers that are typically detected by PSA testing. The risk of being diagnosed with an early-stage cancer was highest during the first year after the patient's diagnosis.
The researchers concluded that increased diagnostic testing "among men with a family history of prostate cancer appears to contribute to their increased risk of prostate cancer and to lead to detection bias in epidemiological and genetic studies of familial prostate cancer."
In other words, at least part of the increased risk of prostate cancer among men with a family history of the disease may be explained by the fact that men with a family history are more likely to undergo prostate cancer testing and more likely to have their prostate cancer detected.
Reference:
[1] Bratt O, Garmo H, Adolfsson J, et al. Effects of prostate-specific antigen testing on familial prostate cancer risk estimates. Journal of the National Cancer Institute. [Early online publication August 19, 2010].
Copyright © 2018 CancerConnect. All Rights Reserved.