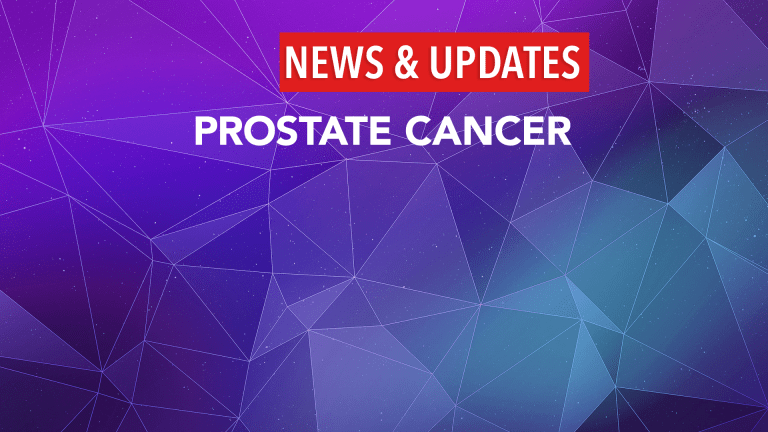 Brachytherapy as Effective as Beam Radiation Therapy for Early Prostate Cancer
Brachytherapy as Effective as External-Beam Radiation Therapy for Early Prostate Cancer
According to results presented at the American Society of Clinical Oncology Prostate Cancer Symposium, high-dose brachytherapy appears similarly effective to high-dose external-beam radiation therapy in the treatment of early prostate cancer.
Prostate cancer is second only to non-melanoma skin cancers as the most commonly diagnosed cancer in men in the U.S. The prostate is a walnut-sized gland that is located between the bladder and rectum. It is responsible for forming a component of semen.
Early prostate cancer refers to cancer that has not spread outside of the prostate. Radiation therapy is a commonly used treatment for early prostate cancer. External-beam radiation therapy (EBRT) is a type of radiation that is delivered by a machine outside the body. It often requires multiple trips to a radiation facility to complete several courses of radiation therapy. These visits may become particularly difficult for patients who live far from medical facilities that can provide radiation therapy.
Brachytherapy, or interstitial radiation therapy, is a type of radiation therapy that involves the implantation of small "seeds" that spontaneously emit radiation for a specific period of time. The seeds are surgically implanted into and sometimes surrounding the site of cancer; the seeds continuously emit cancer-killing radiation to cancer cells. Outcomes between EBRT and brachytherapy have not been well defined in the treatment of prostate cancer.
Researchers from Massachusetts General Hospital recently conducted a study to compare outcomes of EBRT and brachytherapy in men with early prostate cancer. This study included 264 men; approximately half was treated with high-dose brachytherapy and half received high-dose EBRT.
At 5 years, PSA levels remained normal in 90% of patients treated with brachytherapy, compared with 88% of patients treated with EBRT.
Results did not differ between the two types of radiation therapy among patients with different risks of cancer recurrences.
The researchers concluded that it appears as if high-dose brachytherapy provides similar outcomes to high-dose EBRT for the treatment of localized prostate cancer. Data from this study regarding side effects of these two types of radiation therapy are still being gathered (although brachytherapy tends to be associated with fewer side effects than EBRT). Men with early prostate cancer who are to undergo radiation therapy may wish to speak with their physician regarding their individual risks and benefits of brachytherapy.