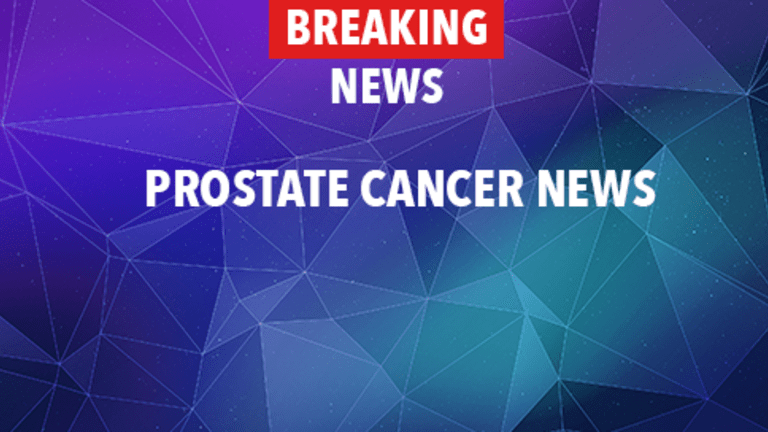 Boosting Bone Density During Prostate Cancer Treatment with Zometa®
Boosting Bone Density During Prostate Cancer Treatment with Zometa®
Hormone therapy for prostate cancer, while potentially effective, generally involves the suppression of testosterone levels—an approach that may result in loss of bone density and an increased risk of fracture. Recent studies of the bisphosphonate drug Zometa® (zoledronic acid) indicate that Zometa improves bone density in men receiving hormone therapy for prostate cancer. Long-term use, however, may carry some risks.
Testosterone is a male hormone produced mainly by the testicles. Many organs in the body are composed of cells that respond to or are regulated by exposure to testosterone. Cells in the prostate have testosterone receptors and when exposed to testosterone, are stimulated to grow. When cells that have testosterone receptors become cancerous, the growth of these cancer cells can be increased by exposure to testosterone.
Hormone therapy used as a treatment for prostate cancer is intended to block or prevent the cancer cells from exposure to testosterone. Hormone therapy is primarily cytostatic (it prevents cancer cells from growing), rather than cytotoxic (kills cancer cells). There are two methods of delivering hormone therapy: 1—Surgical orchiectomy (removal of the testicles) and 2—medical hormone therapy (use of medications to suppress hormone levels).
Hormone therapy for prostate cancer can have adverse effects on bone such as reductions in bone mineral density, increased risk of fractures, and osteoporosis. Medical complications such as bone fractures can become particularly difficult for these patients since some may require surgery and/or immobilization for their fracture. Furthermore, fractures are associated with severe pain and increased medical costs.
Studies have indicated that treatment with the bisphosphonate drug Zometa slows loss of bone mineral density when given at the start of hormone therapy. Two recent studies suggest that Zometa also decreases bone loss when given to men who have already started hormone therapy.
•  In a study of prostate cancer patients who had received up to a year of hormone therapy, patients were randomly assigned to receive Zometa or a placebo. Treatment with Zometa for up to one year resulted in better bone density at the hip and lumbar spine than treatment with placebo.[1]
•  A second study evaluated patients with prostate cancer that had spread to the bone. All patients received Zometa for one year. Treatment with Zometa increased bone mineral density at the hip and lumbar spine.[2]
While these studies provide good news, another recent study raised concerns about the long-term use of bisphosphonates. A study of cancer patients treated with Zometa and/or Aredia® (pamidronate; another bisphosphonate) reported that long-term use of these medications may increase the risk of osteonecrosis of the jaw. Osteonecrosis refers to bone death that results from poor blood supply. The frequency of osteonecrosis of the jaw increased from 1.5% among patients with 4-12 months of bisphosphonate use to 7.7% among patients with 37 to 48 months of use.[3]
Prostate cancer patients who are about to start hormone therapy, or who are already receiving hormone therapy, may wish to talk with their doctor about the risks and benefits of treatment with Zometa or other bisphosphonates.
1)Ryan C, Beer T, Huo D, et al. A Randomized, Placebo-Controlled, Trial of Zoledronic Acid for Bone Loss Initiated During the First Year of Androgen Deprivation Therapy in Prostate Cancer Patients. Proceedings from the 2005 annual Chemotherapy Foundation Symposium. November 2005. New York , NY . Abstract #58.
2)Polascik T, Given R, Metzger C, et al. Open-label trial evaluating the safety and efficacy of zoledronic acid in preventing bone loss in patients with hormone-sensitive prostate cancer and bone metastases. Urology. 2005; 66: 1054-1059. 
3)Bamias A, Kastritis E, Bamia C, et al. Osteonecrosis of the jaw in cancer treatment after bisphosphonates: incidence and risk factors. Journal of Clinical Oncology. 2005;34:8580-8587.