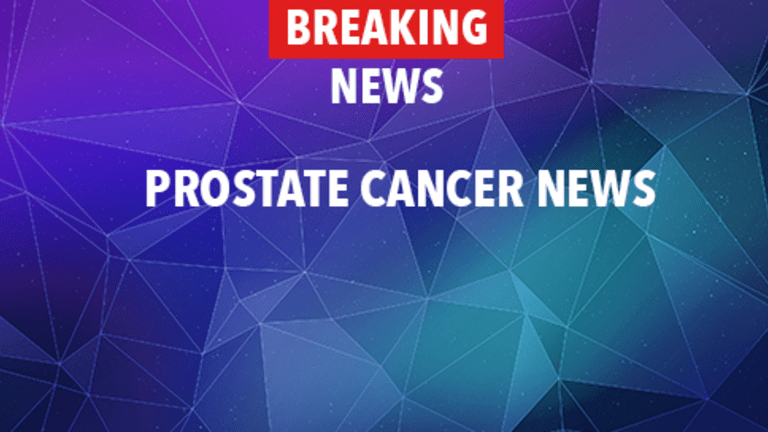 Biopsy Results Help Predict Risk for Recurrence in Patients with Prostate Cancer
Biopsy Results Help Predict Risk for Recurrence in Patients with Localized Prostate Cancer
There are many treatment options available for persons with prostate cancer. A recent emphasis in determining the most effective treatment strategy has been focused on individualizing therapy for each patient according to differing biological characteristics of the cancer. There are 2 important benefits of individualizing therapy: 1) the achievement of optimal treatment strategies for each patient; and 2) the sparing of some patients from unnecessary treatment.
Results from a recent clinical study published in the Journal of Clinical Oncology indicate that prostate biopsy results may help identify patients who are at higher risk for a cancer recurrence following a radical prostatectomy (surgical removal of the prostate gland and surrounding tissue). These high-risk patients may benefit from additional and/or aggressive therapy to prevent recurrences while patients at lower risk may be spared from additional therapy and related side effects.
The prostate is a male sex gland that is located between the bladder and the rectum. Prostate cancer occurs commonly in older men. A few tests presently exist that help predict if a patient is at high-risk for a cancer recurrence following surgery, including blood prostate specific antigen (PSA) levels (levels of a protein produced by the prostate), Gleason score (determination of the aggressiveness of cancer), abnormalities in DNA, the spread of cancer and visual examination of prostate specimens following surgery. Researchers continue to evaluate risk factors to help predict the risk of a cancer recurrence for patients with localized prostate cancer (cancer that has not spread outside the prostate).
A definitive diagnosis of prostate cancer includes the removal of small tissue samples (biopsies) from several different areas of the prostate gland. These biopsies are then looked at under a microscope to determine if they contain cancer cells. Recently, researchers evaluated specific factors and outcomes of over 1,700 men with localized prostate cancer in an attempt to further define predictive factors in identifying patients at a high-risk for a cancer recurrence. These researchers specifically attempted to determine if a direct association exists between the percentage of positive biopsy results and an increased risk of a cancer recurrence.

Two years following surgery, patients in this study who had cancer cells present in over one third of their biopsy specimens were more likely to experience a cancer recurrence compared with patients who had a lesser percentage of positive biopsy specimens. These results indicate a direct correlation between the percentage of positive biopsy results and the risk for a cancer recurrence in patients with localized prostate cancer. In addition, researchers identified other factors associated with an increased risk of a recurrence, including high PSA levels, a high Gleason score, and extent of invasion and spread of the cancer. Patients identified to have an increased risk of a cancer recurrence may benefit from more aggressive therapies following surgery in order to achieve an optimal chance of a cure.
Patients with prostate cancer may wish to speak with their doctor about these tests to determine an appropriate treatment strategy. Patients identified at being high-risk for recurrence may wish to ask their physician about participating in a clinical trial utilizing promising new treatment strategies. Two sources of ongoing information that can be discussed with a doctor include comprehensive, easy-to-use services provided by the National Cancer Institute (cancer.gov) and eCancerTrials.com. eCancerTrials.com also provides personalized clinical trials searches on behalf of patients. (Journal of Clinical Oncology, Vol 18, No 18, pp. 3240-3246, 2000)
Copyright © 2018 CancerConnect. All Rights Reserved.