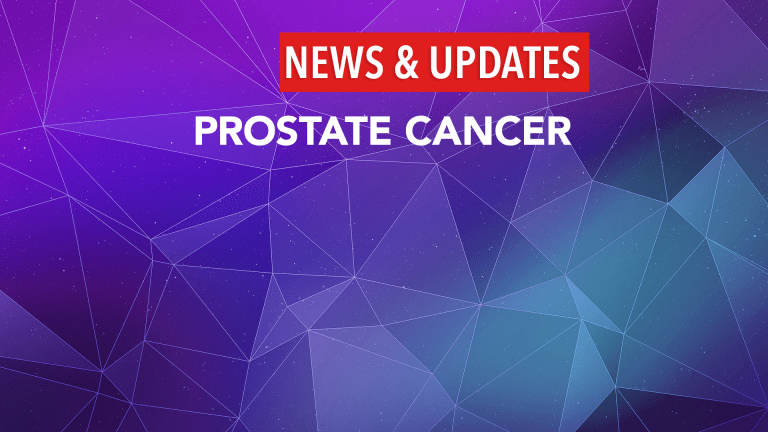 Avodart Reduces Risk of Biopsy-detected Prostate Cancer
Avodart Reduces Risk of Biopsy-detected Prostate Cancer
Avodart® (dutasteride) appears to reduce the risk of prostate cancer as detected on biopsy among men at an increased risk of the disease and improves urinary symptoms related to benign prostatic hyperplasia (BPH), according to a study published in the New England Journal of Medicine.[1]
Other than skin cancer, prostate cancer is the most commonly diagnosed type of cancer among men in the United States. Each year, there are approximately 186,000 new diagnoses and more than 28,000 deaths from the disease.
For common types of cancer such as prostate cancer and breast cancer, there is a great deal of research focused on cancer prevention. Researchers are exploring the role of behavioral factors such as diet and exercise, as well as the use of drugs to reduce cancer risk. Cancer prevention efforts are particularly important for those who are at increased risk of developing cancer.
Avodart is a 5-alpha reductase inhibitor. The 5-alpha reductase enzymes convert testosterone to another hormone known as dihydrotestosterone (DHT). DHT is the most potent male hormone in the prostate. Avodart is currently used to treat BPH; it has not been approved for the treatment or prevention of prostate cancer. Researchers hypothesize, however, that 5-alpha reductase inhibitors may reduce prostate cancer growth.
To further explore whether Avodart can reduce risk of prostate cancer, researchers conducted of study among 6,729 men at increased risk of the disease. The men had elevated PSA levels (2.5-10 ng/mL) and a negative prostate biopsy within six months prior to study enrollment.
Study participants were given Avodart or placebo. All participants underwent a biopsy or prostate surgery during the four-year study.
Among men receiving Avodart, prostate cancer was detected in fewer patients than in the placebo group: 20% versus 25%.
The number of high-grade prostate cancers (Gleason score 7-10) was similar in the two study groups.
Men in the Avodart group experienced improved urinary function associated with BPH compared with men in the placebo group.
Side effects were similar to those of other studies of Avodart (such as erectile dysfunction and decreased libido), and cardiac failure was also more common in the Avodart group compared with the placebo group.
The researchers concluded that Avodart appears to reduce the risk of biopsy-detected prostate cancer while also improving urinary function related to BPH.
An accompanying editorial cautions that by reducing PSA levels, Avodart could lead to a "false sense of security" and delayed diagnosis.[2] Patients considering Avodart for prevention of prostate cancer need to be aware that the drug is not yet FDA-approved for this purpose; patients may wish to discuss the potential risks, benefits, and uncertainties with their physician.
References:
[1] Andriole GL, Bostwick DG, et al. Effect of Dutasteride on the Risk of Prostate Cancer. New EnglandJournal of Medicine. 2010 Apr 1;362(13):1192-1202.
[2] Walsh PC. Chemoprevention of prostate cancer. New EnglandJournal of Medicine. 2010 Apr 1;362(13):1237-8.