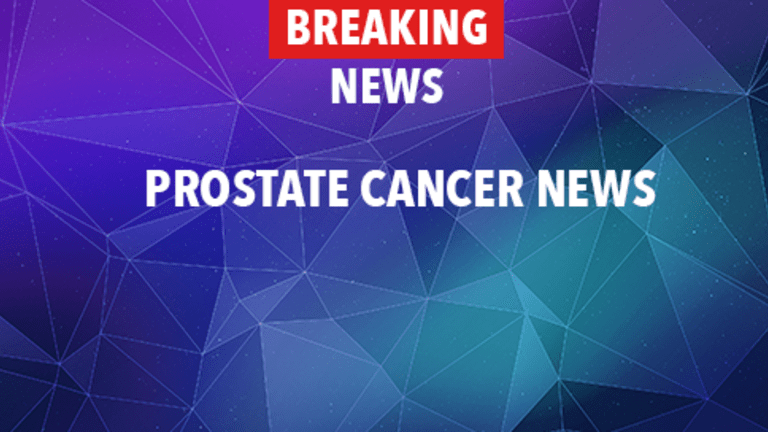 Avodart May Slow Prostate Cancer Growth
Avodart May Slow Prostate Cancer Growth.
Among men who choose active surveillance for early-stage prostate cancer, treatment with Avodart® (dutasteride) may slow cancer growth. These results were presented at the 2011 Genitourinary Cancers Symposium.
The management of early prostate cancer may involve surgery, radiation therapy, or active surveillance (close observation but no treatment until the cancer shows signs of worsening). Because not all prostate cancers are life-threatening, active surveillance allows some men to avoid (or at least delay) the side effects that accompany surgery and radiation therapy.
Avodart is a 5-alpha reductase inhibitor. The 5-alpha reductase enzymes convert testosterone to another hormone known as dihydrotestosterone (DHT). DHT is the most potent male hormone in the prostate. Avodart is currently used to treat benign prostatic hyperplasia (BPH); it has not been approved for the treatment or prevention of prostate cancer. Researchers hypothesize, however, that 5-alpha reductase inhibitors may reduce prostate cancer growth.
To explore whether Avodart slows cancer growth among men who choose active surveillance for early prostate cancer, researchers conducted a study among 302 patients. Men were assigned to receive either Avodart or a placebo for three years. All men had prostate biopsies at the mid-point and end of the study, or as needed.
Men treated with Avodart were less likely to experience cancer progression (a worsening of their cancer): cancer progression occurred in 38% of men in the Avodart group and 49% of men in the placebo group.
Men treated with Avodart were more likely to have a final biopsy that was free of cancer: the biopsy was free of cancer in 36% of men in the Avodart group and 23% of men in the placebo group.
Men in the Avodart group also reported lower levels of prostate cancer-related anxiety.
These results suggest that Avodart may slow prostate cancer growth among men undergoing active surveillance for early disease. It is important for men to remember, however, that Avodart has not been approved for this purpose.
In a prepared statement, the lead researcher for the study said "I'm hoping that these results, showing that men may be able to take a drug that slows the cancer's growth, may allow more men to pursue active surveillance for even longer periods."
Reference: Fleshner N, Lucia MS, Melich K et al. Effect of dutasteride on prostate cancer progression and cancer diagnosis on rebiopsy in the REDEEM active surveillance study. Presented at the fourth annual Genitourinary Cancers Symposium; February 17-19, 2011; Orlando, FL. Abstract 2.
Copyright © 2018 CancerConnect. All Rights Reserved.