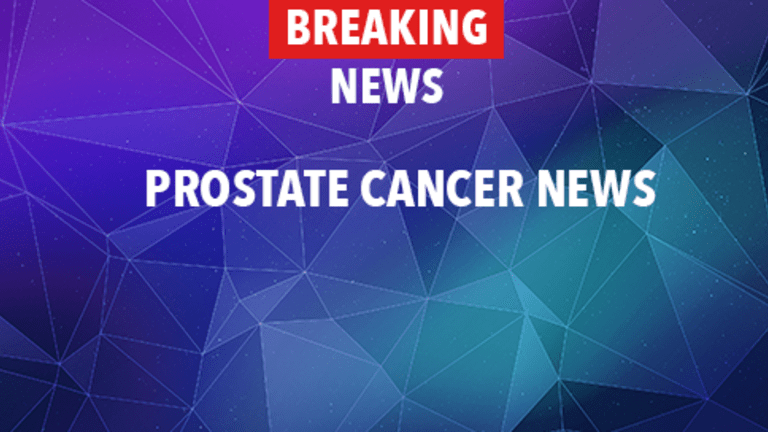 Androgen Therapy Prior to Radiation Therapy Improves Outcomes in Prostate Cancer
Androgen Deprivation Therapy Prior to Radiation Therapy Improves Outcomes in Locally Advanced Prostate Cancer
Compared with radiation therapy alone, a short course of androgen deprivation therapy before radiation therapy improves several outcomes among men with locally advanced prostate cancer. These results were published in the Journal of Clinical Oncology.
Locally advanced prostate cancer refers to cancer that has spread locally outside of the prostate but has not spread to distant sites in the body. Standard treatment for locally advanced prostate cancer is not uniform, and may include radiation therapy, hormone therapy, and/or surgery. Researchers continue to evaluate the most effective treatment combination or sequence of combinations for patients with this stage of disease.
To explore whether giving short-term androgen deprivation therapy (ADT) before external beam radiation therapy (EBRT) results in better outcomes than EBRT alone, researchers conducted a Phase III clinical trial among 456 patients with locally advanced prostate cancer.
Half the patients received ADT before EBRT and half the patients received EBRT alone. Patients in the ADT group received a total of four months of ADT, starting two months prior to EBRT and then continuing during EBRT. ADT consisted of Zoladex® (goserelin) and Eulexin® (flutamide).
In addition to overall survival, the researchers assessed disease-specific mortality (the probability of death from prostate cancer or treatment-related complications), disease-free survival (survival free of prostate cancer), distant metastases, and biochemical failure (elevated PSA).
Ten-year overall survival was 43% among men treated with ADT before EBRT and 34% among men treated with EBRT alone. The difference between study groups did not meet the criteria for statistical significance, suggesting that it could have occurred by chance alone.
There were statistically significant differences between study groups in 10-year disease-specific mortality (23% versus 36%), disease-free survival (11% versus 3%), distant metastases (35% versus 47%), and biochemical failure (65% versus 80%).
The risk of fatal cardiac events (12.5% versus 9.1%) did not differ significantly between groups.
The researchers conclude that these findings "suggest that patients with high-risk, locally advanced disease who decline or who, for medical reasons, are not considered candidates for long-term ADT should be offered short-term neoadjuvant and concurrent ADT in combination with EBRT."
Reference: Roach M, Bae K, Speight J et al. Short-term neoadjuvant androgen deprivation therapy and external-beam radiotherapy for locally advanced prostate cancer: Long-term results of RTOG 8610. Journal of Clinical Oncology [early online publication]. January 2, 2008.
Copyright Prostate Cancer Information Center on CancerConsultants.com
Copyright © 2018 CancerConnect. All Rights Reserved.