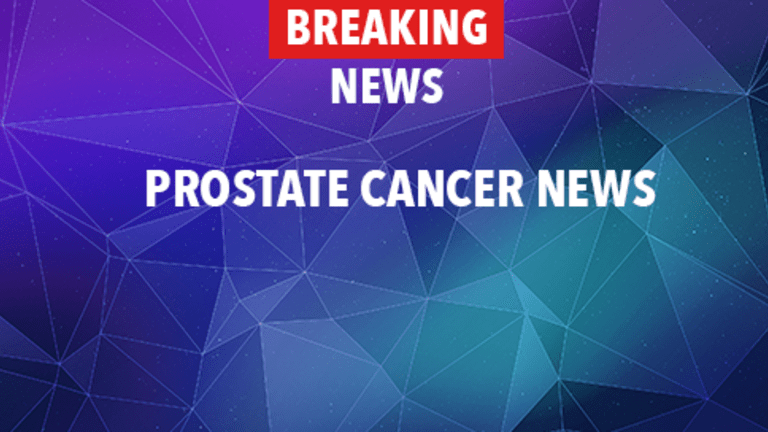 An Interview with Tom Batiuk: Prostate Cancer Survivor
In-depth interview with cartoonist Tom Batiuk and a look at his award winning cancer cartoon, Lisa's Story.
Tom Batiuk: I am a syndicated cartoonist. I do two comic strips – Funky Winkerbean and Crank Shaft. Funky's been syndicated for 35 years and Crank Shaft's been syndicated for 20.
Stacey Gualandi: For decades, Tom Batiuk has been famous for creating one of our favorite funnies. What started as a humorous look at high school life has grown into a bold strip carried in more than 700 newspapers nationwide.
Tom: When Funky started, it was ostensibly sort of a teen genre strip and the high school was West View High, based on my high school, Midview High. In fact, Funky was named after my college roommate and the strip was going to be called TD, but Doonesbury had just come out and there was a character called BD and so I went to my junior high art classes at the time and had them just write down all kinds of names and somewhere out of that came Funky Winkerbean. If I'd have known it was going to go 35 years, I'd have worked a little harder on trying to come up with a name.
Stacey: A unique aspect of Batiuk's strip is his willingness to explore serious issues like alcoholism, teen pregnancy, suicide, and now cancer.
Tom: Funky started out as a teen strip, but my characters grew up. In 1999, when there were a lot of groups doing a lot to raise awareness about breast cancer I became aware of friends and relatives who were going through that and so I wrote about a story where Lisa finds a lump in her breast and is diagnosed with breast cancer. I didn't get the memo, you know, that you're only supposed to be funny, but what I really owe my readers is to sort of challenge my expectations of myself and challenge theirs as well. Writing funny is great, I like doing that, but sometimes I think you need to try to get to the heart of things as well.
Stacey: What Tom could not have known was that writing Lisa's Story would prepare him for his own diagnosis. In 2003, Batiuk learned he had prostate cancer.
Tom: In a sense, although it's therapeutic sort of moving forward. When I did the first Lisa story, because of the research that I had done and because of all the thinking I had put into it – I'm been constantly learning about the subjects that I'm researching – so when it happened to me, I was a little more prepared because I knew that cancer could be cured, it wasn't, you know, a death sentence.
Stacey: In October of 2000, Lisa's Story returned, this time with a comprehensive list of resources to help guide breast cancer patients, survivors, and their families through their own journeys.
Tom: I mean, this time when I reached inside there were more powerful emotions to deal with – there wasn't just empathy. There's an enormous gulf between empathy and personal experience. I think one of the great things art can do is help us to encounter things in an imaginary realm before we bump into them in the real world and I think that can be – I think that's always useful.
Stacey: And Lisa's Story does just that – providing a comic perspective looking at complex emotions, experiences, and relationships.
Tom: This isn't a cancer story; it's a love story. It's a story of how a couple – how they struggle against, you know, overwhelming forces and how they deal with this. And Lisa's courage is tremendous – like when she decides not to go have chemo. I mean, I really admired what she was doing. She wanted to live the life that she wanted to live on her terms and so, you know, a lot of people would email me at my website and they'd say, "We want a miracle here. There needs to be a miracle." And so I put a blog up one day and I said, you know, I think a couple's love and the way they're fighting and the way they go through this – I think that's the miracle in life and that's the miracle I wanted to write about.
I think this medium can carry the weight of a story like this and it's a part of life and my strip is very close to life, it's like about a quarter-inch removed from real life and I try to be as honest as I can with it.
Stacey: In 2006, Batiuk was honored by the American Cancer Society and received a cancer hall of fame award for his inspiring work. But the ending to this story is really just the beginning, as the creation of Lisa's legacy raises money for vital cancer research.
Tom: I couldn't be more excited. So my royalties from the book and also King features will be going to help fund Lisa's legacy fund. And first, as a cartoonist, I don't think there's ever been a comic strip character to front a fund like this, a national fund, which I think is great. The other thing – to have my character step off the page into the real world to hopefully maybe make some kind of real-world contribution, to help those who are doing the real hard work in terms of finding a cure for cancer, is absolutely great.
[End of recording]