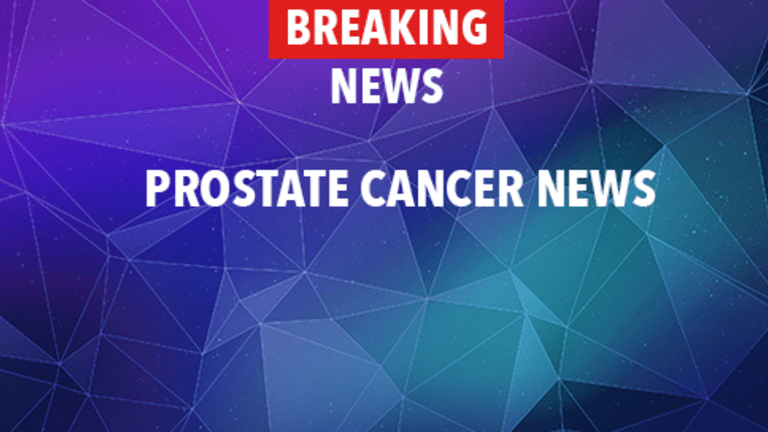 Addition of Magnetic Resonance Spectroscopic Improves Extent of Prostate Cancer
Addition of Magnetic Resonance Spectroscopic Imaging Improves Accuracy in Determining Extent of Prostate Cancer
According to an article published in the journal Radiology, the addition of magnetic resonance (MR) spectroscopic imaging to conventional endorectal magnetic resonance imaging (MRI) improves the accuracy in determining the extent of prostate cancer in patients, which may ultimately lead to optimal treatment decisions.
The prostate is a male sex gland that secretes a substance that forms a component of semen. It is approximately the size of a walnut and is located between the bladder and the rectum. Treatment options for prostate cancer often depend upon the extent of the disease, which is determined by where the cancer has spread and the volume of the cancer. Therefore, procedures utilized to determine the extent of cancer, such as a digital rectal exam, computed tomography (CT) scan and MRI lend to the accuracy of diagnosis and treatment decisions.
Magnetic resonance spectroscopic imaging is able to detect metabolic abnormalities associated with cancer cells and therefore can distinguish between cancer cells and healthy cells. This helps to pinpoint the extent or volume of the cancer. Researchers from the University of California San Francisco (UCSF) recently conducted a clinical trial to determine the effectiveness of MR spectroscopic imaging in patients diagnosed with prostate cancer. This trial involved 37 patients who were to undergo a radical prostatectomy (removal of prostate). Patients underwent both conventional endorectal MRI and MR spectroscopic imaging prior to surgery and researchers compared these results to results obtained from the surgical specimen to determine accuracy.
There was a significant improvement in the accuracy of determining prostate cancer volume prior to surgery with the addition of MR spectroscopic imaging to conventional endorectal MRI, compared to endorectal MRI alone. Results were more consistent with cancers larger than .5 centimeters. These researchers concluded that the addition of MR spectroscopic imaging to endorectal MRI appears to improve the accuracy of determining prostate cancer volume in patients who have been diagnosed with prostate cancer and thus, may help patients and their physicians make more informed treatment decisions. Patients with prostate cancer may wish to speak with their physician about the risks and benefits of MR spectroscopic imaging or the participation in clinical trials evaluating other therapeutic or diagnostic strategies. Two sources of information regarding ongoing clinical trials include the National Cancer Institute (cancer.gov) and www.eCancerTrials.com. eCancerTrials.com also provides personalized clinical trial searches on behalf of patients.

Reference: Coakley F, Kurhanewicz J, Lu Y, et al. Prostate cancer tumor volume: measurement with endorectal MR and MR spectroscopic imaging. Radiology. 2002;223:91-97.
Copyright © 2018 CancerConnect. All Rights Reserved.