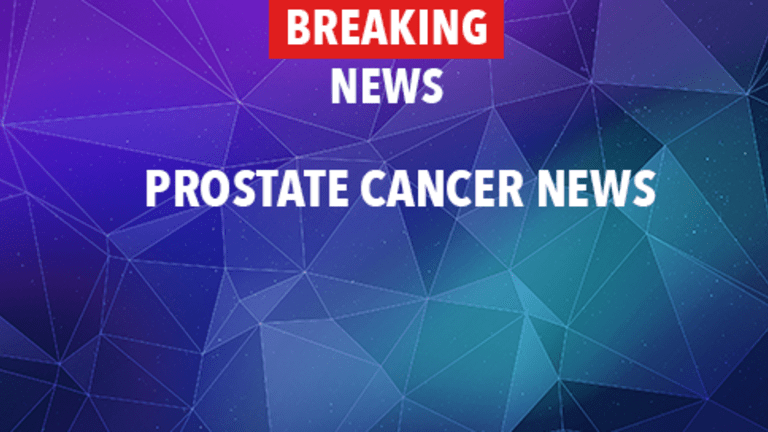 Addition of Hormone Therapy to Radiation Improves Survival in Intermediate-risk
Addition of Hormone Therapy to Radiation Improves Survival in Intermediate-risk, Early-stage Prostate Cancer
Short-term hormone therapy delivered before and during moderate-dose radiation therapy improves survival and reduces risk of recurrence compared with radiation alone in men with intermediate-risk, early-stage prostate cancer. The results of this Phase III study were presented at the 2010 Genitourinary Cancers Symposium in San Francisco.1
Early-stage prostate cancer refers to Stage I or II prostate cancer that is limited to the prostate and nearby lymph nodes and has not spread from the prostate to distant sites in the body. Men who have intermediate-risk, early-stage prostate cancer have disease that is likely to recur.
Standard therapy for early-stage prostate cancer may include surgery, radiation therapy, watchful waiting (no treatment until disease progression), and hormone therapy. Optimal treatment for early prostate cancer is still under debate, though it appears that individualized approaches may provide the best outcomes.
Though hormone therapy is often used to slow the growth of advanced prostate cancer, its use in early-stage cancer is still being evaluated. A large Phase III Radiation Therapy Oncology Group (RTOG) study involved 1,979 men with early-stage prostate cancer who had a PSA of 20 or less; 987 men received four months of hormone therapy (HRT), starting two months prior to radiation therapy, and 992 men received the standard treatment of radiation therapy alone.

After a median follow-up of 8.4 years in the HRT group and 8.1 years in the radiation-only group, 51% of patients who received HRT were still alive at 12 years compared with 46% of those who received radiation alone. The survival benefit appeared to be greatest for men with intermediate-risk disease; men with low-risk disease did not benefit from the addition of HRT. Furthermore, two years following treatment, 843 men underwent prostate biopsies. Seventy-eight percent of biopsies in the HRT group showed no cancer compared with 60% in the radiation-only group. The hormone therapy was well tolerated.
The researchers concluded that men with intermediate-risk, early-stage prostate cancer may benefit from the addition of HRT to radiation. Research will be ongoing to evaluate the risks and benefits of this treatment strategy.
Reference:
1 McGowan D, Hunt D, Jones C, et al. Effect of short-term endocrine therapy prior to and during radiation therapy on overall survival in patients with T1b-T2b adenocarcinoma of the prostate and PSA equal to or less than 20: Initial results of RTOG 94-08. Presented at the 2010 Genitourinary Cancers Symposium in San Francisco March 5-7, 2010. Abstract #6.
Copyright © 2018 CancerConnect. All Rights Reserved.