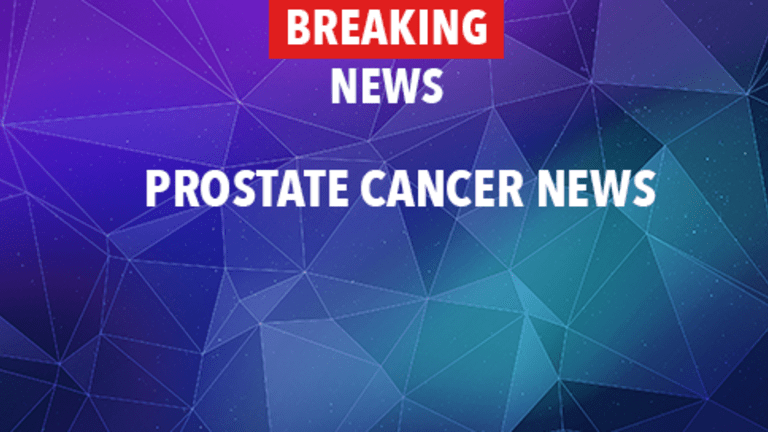 Accuracy of Staging Improved for Prostate Cancer
Accuracy of Staging Improved for Prostate Cancer
According to a recent article published in The New England Journal of Medicine, a new technique involving lymphotropic superparamagnetic nanoparticles improves the accuracy of detectiing cancer that has spread to pelvic lymph nodes in patients with prostate cancer.
Approximately 200,000 men are diagnosed annually with prostate cancer in the United States. The prostate is a male sex gland that secretes a substance that forms a component of semen. It is approximately the size of a walnut and is located between the bladder and the rectum. Treatment options for prostate cancer often depend upon the extent of the disease, which is determined by where the cancer has spread and the volume of the cancer. Therefore, procedures utilized to determine the extent of cancer, such as a digital rectal exam, computed tomography (CT) scan and MRI lend to the accuracy of diagnosis and treatment decisions. However, accurate detection of cancer spread to the pevlic lymph nodes is limited with standard staging procedures.
Since the accurate staging of cancer dictates treatment options, researchers have been evaluating ways in which to improve the accuracy of existing staging procedures. One method being evaluated in early clinical trials involves the use of lymphotropic superparamagnetic nanoparticles. These particles contain an iron oxide core and tend to travel to lymph nodes. The iron in these particles creates a change in magnetic properties that is detectable on a MRI scan. Lymphotropic superparamagnetic nanoparticles are administered in a vein in the arm approximately 24 hours prior to a conventional MRI scan.
Researchers from Boston and the Netherlands conducted a clinical trial to evaluate the accuracy of lymphotropic superparamagnetic nanoparticles in detecting cancer spread to pelvic lymph nodes in patients with prostate cancer. This trial included 80 patients who had been diagnosed with prostate cancer and received an MRI prior to infusion of the nanoparticles and 24 hours after the infusion. Lymph nodes were then removed surgically and tested in the laboratory for the presence of cancer cells. MRI with lymphotropic superparamagnetic nanoparticles accurately detected 100% of patients that had spread to pevlic lymph nodes, compared to only 45% of patients evaluated by conventional MRI. In addition, MRI with the lymhpotropic superparamagnetic nanoparticles falsely detected cancer in only 4% of patients, compared to 21% of patients with conventional MRI. The only side effect from the nanoparticles reported was low back pain on initiation of infusion in 5 patients, which disappeared following temporary stopping of the infusion.

The researchers concluded that lymphotropic superparamagnetic nanoparticles significantly improves the accuracy of detecting prostate cancer htat has spread to pelvic lymph nodes. An individual patients treatment options are different depending on whether cancer involves pelvic lymph nodes. This may help present an important case for the integration improved diagnostic measures. Patients diagnosed with prostate cancer may wish to speak with their physician about the risks and benefits of participating in a clinical trial further evaluating lymphotropic superparamagnetic nanoparticles for staging. Two sources of information regarding ongoing clinical trials include the National Cancer Institute (cancer.gov) and www.cancerconsultants.com. cancerconsultants.com also provides personalized clinical trial searches on behalf of patients.
Reference: Harisinahani M, Varentsz J, Hahn P, et al. Noninvasive detection of clinically occult lymph-node metastases in prostate cancer. The New England Journal of Medicine. 2003;348:2491-2499.
Copyright © 2018 CancerConnect. All Rights Reserved.