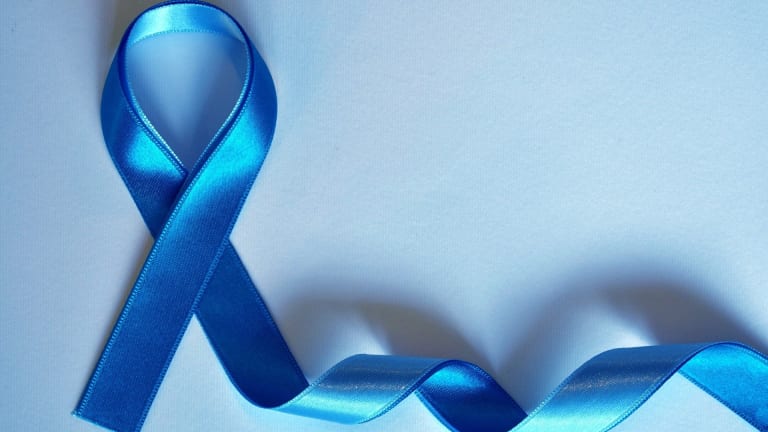 68Ga-PSMA-11 PET - Changing The Management of Prostate Cancer
68Ga-PSMA-11 PET and Pylarify prostate cancer scans gain FDA approval because they detect prostate cancer early.
by Dr. C.H. Weaver M.D. updated 5/2022
A new type of prostate cancer scan known as 68Ga-PSMA-11 PET has been approved by the United States Food and Drug Administration (FDA) in 2020. The scan is capable of detecting prostate cancer earlier and can help better guide treatment and may prevent unnecessary surgeries.
The Prostate Specific Membrane Antigen (PSMA) is a protein that is found on the surface of prostate cancer cells. PSMA PET is a new imaging technology that allows doctors to "see" PSMA using a PET scanner. PSMA PET is more sensitive, detecting smaller prostate cancer metastases than CT or MRI scans. The "PSMA PET" scan can detect prostate cancer metastases early, when they are much smaller, which may help to improve treatment of patients with prostate cancer.
According to the FDA Ga 68 PSMA-11 is indicated for patients with suspected prostate cancer metastasis who are potentially curable by surgery or radiation therapy. Ga 68 PSMA-11 is also indicated for patients with suspected prostate cancer recurrence based on elevated serum prostate-specific antigen (PSA) levels. Ga 68 PSMA-11 is a radioactive diagnostic agent that is administered in the form of an intravenous injection. Once administered via injection, Ga 68 PSMA-11 binds to PSMA. As a radioactive drug that emits positrons, Ga 68 PSMA-11 can be imaged by PET to indicate the presence of PSMA-positive prostate cancer lesions in the tissues of the body.
The FDA also approved piflufolastat F 18 (Pylarify) injection, another PSMA targeted PET imaging agent, to identify suspected metastasis or recurrence of prostate cancer in May of 2021. Both Pylarify and 8Ga-PSMA-11  scanning tools will improve prostate cancer detection. 
PyL PET imaging is approved for two types of patients with prostate cancer.
Those with suspected metastasis who are candidates for initial definitive therapy (e.g., newly diagnosed with high-risk disease)
Those with suspected recurrence based on elevated PSa level 
Both compounds are part of a new type of scanning technology called PSMA PET imaging. 68Ga-PSMA-11 and 18F-DCFPyL are radioactive tracer molecules that bind to PSMA on prostate cancer cells anywhere in the body and "light up" PET scans that contain cancer. This new technology is more sensitive at finding areas of prostate cancer in the body.
Evaluation in Men at High Risk for Metastases
In the first trial leading to FDA approval, 325 men with biopsy-proven prostate cancer underwent PET/CT or PET/MRI scans performed with Ga 68 PSMA-11. These patients were candidates for surgical removal of the prostate gland and pelvic lymph nodes and were considered at higher risk for metastasis. Among the patients who proceeded to surgery, those with positive readings in the pelvic lymph nodes on Ga 68 PSMA-11 PET had a clinically important rate of metastatic cancer confirmed by surgical pathology. The availability of this information prior to treatment is expected to have important implications for patient care. For example, it may spare certain patients from undergoing unnecessary surgery.
Evaluation in Men with Rising PSA After Primary Treatment
A second clinical trial enrolled 635 men who had rising serum PSA after initial prostate surgery or radiotherapy. All of these patients received a single Ga 68 PSMA-11 PET/CT scan or PET/MRI scan. Based on the scans, 74% of these patients had at least one positive lesion detected by Ga 68 PSMA-11 PET in at least one body region (bone, prostate bed, pelvic lymph node, or extra-pelvic soft tissue) demonstrating that Ga 68 PSMA-11 PET can detect sites of disease in patients with biochemical evidence of recurrent prostate cancer, thereby providing important information that may impact the approach to therapy.
The FDA granted approval to the University of California, Los Angeles and the University of California, San Francisco.
Reference
FDA Approves First PSMA-Targeted PET Imaging Drug for Men with Prostate Cancer