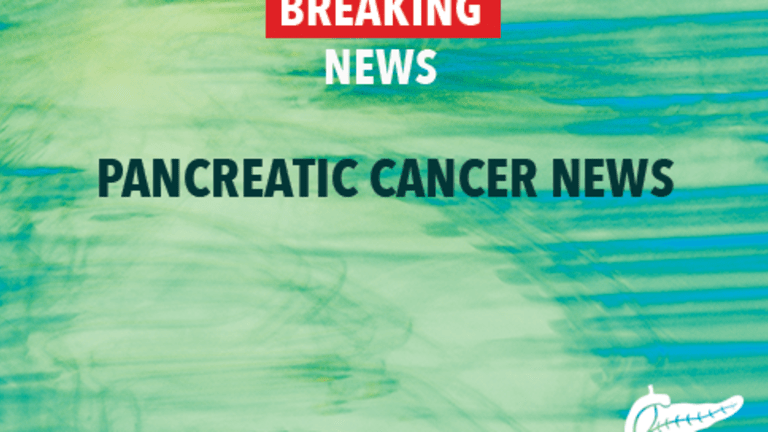 Ultrasound-Guided Injections of Biological Therapy Feasible in Locally P. Cancer
Ultrasound-Guided Injections of Biological Therapy Feasible in Locally Advanced Pancreatic Cancer
According to a recent article published in Clinical Cancer Research, ultrasound-guided injections of a type of biologic therapy may improve effectiveness of treatment in patients with locally advanced pancreatic cancer.1
The pancreas is an organ that is surrounded by the stomach, small intestine, bile ducts (tubes that connect the liver to the small intestine), gallbladder, liver and spleen. The pancreas helps the body to break down food and produces hormones, such as insulin, to regulate the body's storage and use of food. Surgical removal of the cancer typically results in optimal long-term outcomes; however, due to anatomical location of the cancer or advanced disease, many patients are not eligible for surgery. Inoperable pancreatic surgery is rarely curable and treatment efforts are aimed at extending survival time and improving a patient's quality of life by alleviating symptoms caused by the cancer, including pain and extreme weight loss. Standard treatment for inoperable pancreatic cancer may consist of a chemotherapy regimen containing
Gemzar® with or without radiation therapy. However, a significant proportion of patients do not respond to treatment and survival beyond one year is dismal. Due to the poor outcomes associated with current treatment for patients with inoperable pancreatic cancer, recent research efforts have been focused on evaluating new therapeutic approaches alone or in combination with other treatment modalities in order to improve survival for patients with this disease.
ONYX-015 is a genetically engineered, or altered, adenovirus (a virus that causes a common cold). This virus has been altered in such a way that it will infect and kill cancer cells with a mutated p53 gene, but will not kill normal healthy cells. Many different types of cancers develop due to a mutation (alteration) in a certain gene called the p53 gene, with a large percentage of various cancers carrying a mutation in this gene. ONYX-015 was developed to specifically target and infect cells with a destroyed or mutated p53 gene. It is thought that the cells with intact p53 genes are able to combat the virus in ONYX-015, while cancer cells with a mutated p53 gene or a mutation elsewhere that affects the properties of this gene are not able to overcome the effects of the virus and are subsequently killed.
2
Researchers from UCLA recently conducted a clinical trial evaluating the effectiveness and tolerability of injections of ONYX-015 plus the chemotherapy agent Gemzar® in the treatment of 21 patients with inoperable pancreatic cancer that had spread either locally or to distant sites in the body. The injections were guided by ultrasound and delivered directly into the areas of cancer in the pancreas. Anti-cancer responses or stabilization of cancer was achieved in nearly 50% (10) of patients, while 11 patients had cancer progression or could not tolerate therapy.

The researchers concluded that ultrasound-guided injection ONYX-015 plus Gemzar® warrants further investigation in patients with inoperable pancreatic cancer, as this group of patients tend to respond poorly to standard therapies and have poor survival. Longer follow-up is necessary in order to determine a survival benefit with ONYX-015 therapy in pancreatic cancer. Patients with inoperable pancreatic cancer may wish to speak with their physician about the risks and benefits of participating in a clinical trial further evaluating ultrasound-guided ONYX-015 or other promising therapeutic approaches.
Reference:
1.Hecht J, Bedford R, Abbruzzese J, et al. A phase I/II trial of intratumoral endoscopic ultrasound injection of ONYX-015 with intravenous gemcitabine in unresectable pancreatic carcinoma.
Clinical Cancer Research. 2003;9:555-561.
2.Onyx Pharmaceuticals. Onyx Technology. Available at: http://www.onyx-pharm.com/onyxtech/index.html. Accessed February 20, 2003.
Copyright © 2018 CancerConnect. All Rights Reserved.