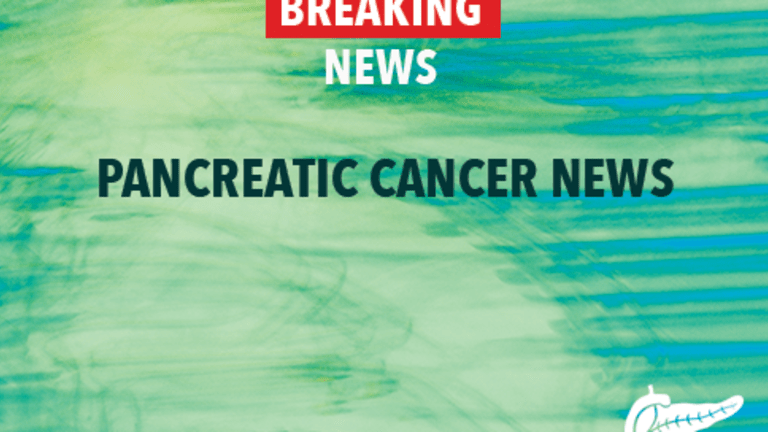 Test Holds Promise for Early Detection of Pancreatic Cancer
Test Holds Promise for Early Detection of Pancreatic Cancer
A test that detects a particular protein in the blood (PAM4) correctly identified roughly two-thirds of patients with early-stage pancreatic cancer. These results were presented at the 2012 Gastrointestinal Cancers Symposium.
Pancreatic cancer is one of the deadliest forms of cancer. Each year, close to 44,000 people are diagnosed with pancreatic cancer in the United States and more than 37,000 die from the disease. The disease is often diagnosed at an advanced stage, and treatment of advanced disease remains challenging.
Currently, there are no screening tests that are able to accurately identify pancreatic cancer at an early, more-treatable stage. This is an active area of research, however, and could eventually improve pancreatic cancer outcomes.
The investigational test that was presented at the Gastrointestinal Cancers Symposium detects the PAM4 protein in blood. This protein has been linked with the presence of pancreatic cancer, but may be elevated as a result of some other conditions, as well.
The ability of the test to identify pancreatic cancer was assessed in a study that enrolled four different groups of patients: 1) patients with pancreatic cancer; 2) patients with cancers of the surrounding organs; 3) patients with benign pancreatic disease (such as pancreatitis); and 4) healthy adults.
The test detected 76 percent of pancreatic cancer cases overall, and 64 percent of Stage I cancers.
Roughly half of patients with cancers of nearby organs (extrahepatic biliary or periampullary cancers) also tested positive for PAM4.
19 percent of patients with benign (noncancerous) pancreatic diseases tested positive for PAM4.
Only 4 percent of healthy volunteers tested positive.
These results suggest that the PAM4 test may prove useful for the early identification of pancreatic cancer. Combining the test with other markers of pancreatic cancer may improve test accuracy, and researchers are looking into this.
Reference: Gold DV, Gaedcke J, Ghadimi BM et al. Detection of early-stage pancreatic ductal adenocarcinoma (PDAC): Sensitivity, specificity, and discriminatory properties of the serum-based PAM4-immunoassay. Paper presented at: 2012 Gastrointestinal Cancers Symposium; January 19-21, 2012; San Francisco, CA. Abstract #151.
Copyright © 2018 CancerConnect. All Rights Reserved.