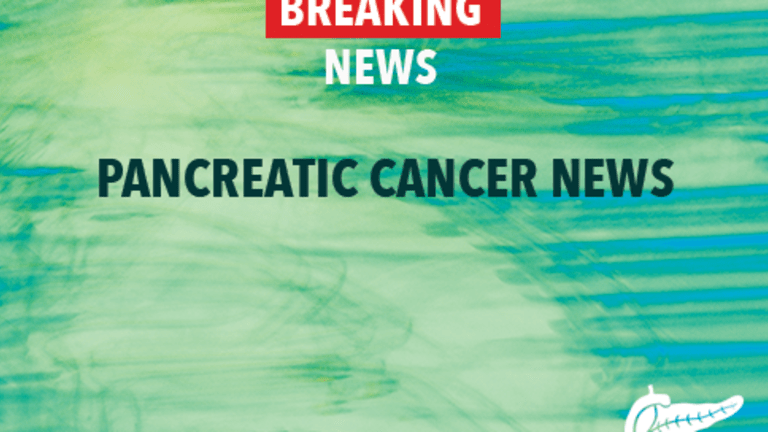 Talabostat plus Gemzar® Shows Potential in Treatment of Pancreatic Cancer
Talabostat plus Gemzar® Shows Potential in Treatment of Advanced Pancreatic Cancer
According to results from a press release from Point Therapeutics, the combination of the investigative agent talabostat plus the chemotherapy agent Gemzar® (gemcitabine) may be a potentially effective treatment for metastatic pancreatic cancer. However, further trials, including trials directly comparing talabostat/Gemzar to Gemzar alone or in combination with other chemotherapy agents, are necessary to determine the true effectiveness of the addition of talabostat in the treatment of pancreatic cancer.
The pancreas is an organ that is surrounded by the stomach, small intestine, bile ducts (tubes that connect the liver to the small intestine), gallbladder, liver, and spleen. The pancreas helps the body to break down food and produces hormones, such as insulin, to regulate the body's storage and use of food.
There are approximately 33,730 new cases of pancreatic cancer diagnosed in the United States every year, with 32,200 deaths attributed to the disease annually. Pancreatic cancer is the fourth leading cause of cancer deaths in the U.S.
The majority of patients are diagnosed with pancreatic cancer once it has spread from the pancreas to distant sites in the body, a stage referred to as metastatic pancreatic cancer. The reason that the majority of pancreatic cancers are diagnosed at such a late stage is that the disease usually causes no symptoms until it has spread. As well, there are no universal screening methods for pancreatic cancer.
Standard treatment for pancreatic cancer includes surgery, chemotherapy (typically including Gemzar), and/or radiation. Patients with metastatic pancreatic cancer typically have inoperable cancer, and only a minority survives for one year. Treatment for advanced pancreatic cancer is aimed at extending survival time and improving a patient's quality of life by controlling symptoms caused by the disease.
Researchers continue to evaluate different chemotherapy combinations for the treatment of advanced pancreatic cancer. A focus of this research has been to identify drugs that can be used in combination with Gemzar. Talabostat is an oral, investigative agent that is targeted against the protein called fibroblast activation protein (FAP), which is thought to stimulate cancer growth.
The recent clinical trial included 60 patients with metastatic pancreatic cancer who had not received prior chemotherapy. Patients were treated with talabostat plus Gemzar. The following results are from an interim analysis:
To date 21 patients have been on the trial for at least six months. Of these patients, nearly half (48%) have survived more than six months.
31 patients are evaluable for anticancer responses to therapy; of these, nearly 10% have demonstrated anticancer responses.
Longer follow-up will further assess survival data, progression-free survival, and quality of life with this treatment regimen.
The researchers concluded that the treatment consisting of talabostat plus Gemzar may provide improvements in metastatic pancreatic cancer. However, longer follow-up and future clinical trials are necessary to determine the clinical effectiveness of talabostat.
Reference: Point Therapeutics, Inc. Point Therapeutics Provides Preliminary Results from Phase 2 Metastatic Pancreatic Cancer Study. Available at:=. Accessed January 2007.
Related News:Addition of Irinotecan to Gemzar® Does Not Improve Survival with Advanced Pancreatic Cancer (9/1/2006)
Copyright Pancreatic Cancer Information Center on CancerConsultants.com
Copyright © 2018 CancerConnect. All Rights Reserved.