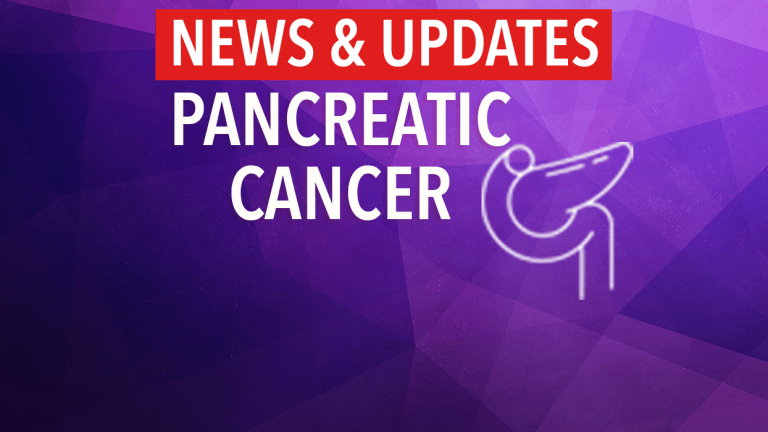 Pancreatic Cancer Care Is Inconsistent
Pancreatic Cancer Care Is Inconsistent
The quality of care for pancreatic cancer varies considerably among hospitals in the United States, according to the results of a study published in the Journal of the National Cancer Institute.[1]
Pancreatic cancer has one of the highest mortality rates of all cancers. It accounts for approximately 2% of all newly diagnosed cancers in the United States each year but 5% of all cancer deaths. Pancreatic cancer is often called a "silent killer" because its symptoms are usually not recognizable until it has advanced and spread outside the pancreas. As a result, the majority of pancreatic cancers are not diagnosed until they have reached advanced stages and are considered incurable.
Because the outcomes of pancreatic cancer vary significantly among different hospitals, researchers speculated that identifying and assessing different "quality indicators" of treatment could help to reduce the variability in outcomes. In other words, this could help to standardize the care—so that equal quality meant equal outcomes.
The researchers used data and interviews with experts to identify 50 potential "quality indicators", 43 of which were rated as valid. They then used data from the National Cancer Data Base to assess the level of adherence to these quality indicators among hospitals throughout the United States. The study included data for 49,065 patients treated at 1,134 hospitals. The quality indicators measured structural factors, clinical processes of care, treatment appropriateness, efficiency, and outcomes. The researchers assessed both patient-level adherence to the indicators as well as hospital-level adherence.
The results indicated that the patient-level adherence to the indicators ranged from 49.6% to 97.2% and hospital-level adherence ranged from 6.8% to 99.9%. Ten component indicators were used to develop a composite score; most hospitals were adherent with fewer than half of these.
The researchers concluded that there is considerable variability in the quality of pancreatic cancer care in the United States. They speculate that hospitals can use these quality indicators to improve the level of pancreatic cancer care, thereby potentially improving outcomes.
Reference:
[1] Bilimoria KY, Bentrem DJ, Lillemoe KD, et al. Assessment of pancreatic cancer care in the United States based on formally developed quality indicators. Journal of the National Cancer Institute. 2009; 101: 848-859.