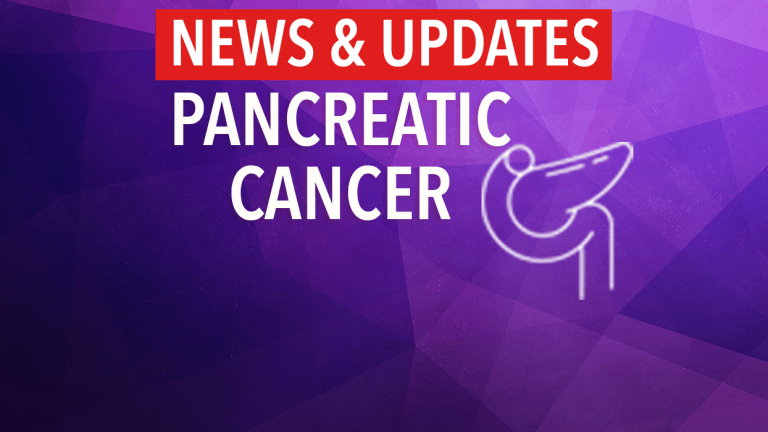 Obesity Increases Risk of Pancreatic Cancer
Obesity Increases Risk of Pancreatic Cancer
Obesity significantly increases the risk of pancreatic cancer, according to the results of a study recently published in the
Journal of the American Medical Association (JAMA).
Pancreatic cancer has one of the highest mortality rates of all cancers and accounts for approximately 2% of all newly diagnosed cancers in the United States each year, but 5% of all cancer deaths. Pancreatic cancer is often called a silent killer because it usually does not cause any recognizable symptoms until it is advanced and has spread outside the pancreas. As a result, the majority of pancreatic cancers are not diagnosed until they have reached advanced stages and are considered incurable.
One important goal of cancer research is to identify environmental risk factors for different types of cancer. Some factors such as diet, exercise, pollution and stress have been associated with a higher incidence of some types of cancer. Conversely, other factors have been associated with a lower incidence of some types of cancer with high exposure to one or more of them. Researchers continue to evaluate environmental factors that can either increase or reduce the risk of developing certain types of cancer so that better strategies for prevention and/or screening can be produced and implemented.

In previous studies, diabetes has been associated with pancreatic cancer. Because obesity and physical inactivity can impact insulin levels and diabetes, researchers have speculated that these factors might also increase the risk of pancreatic cancer. To evaluate the relationship between obesity, physical activity and the risk of pancreatic cancer, researchers used data from two United States cohort studies, the Health Professionals Follow-up Study (initiated in 1986) and the Nurses' Health Study (initiated in 1976).
The two cohort studies were conducted by mailed questionnaire and had 10-20 years of follow-up. The subjects of this study were 46,648 men aged 40 to 75 and 117,041 women aged 30 to 55. All subjects were free of prior cancer at baseline and had complete data on height and weight. Researchers documented 350 incident cases of pancreatic cancer during follow-up.
The results indicated that individuals with a higher body mass index (BMI) had an increased risk of pancreatic cancer compared with individuals with a lower BMI. Furthermore, moderate activity reduced the risk of pancreatic cancer, especially among individuals with a high BMI.
The researchers concluded that obesity significantly increases the risk of pancreatic cancer and physical activity appears to decrease the risk, especially among overweight individuals. Individuals who are concerned about their risk of cancer may wish to speak with their physician to modify their dietary intake and safely implement an exercise regimen.
(JAMA, Vol 286, No. 8, pp. 921-929, 2001)