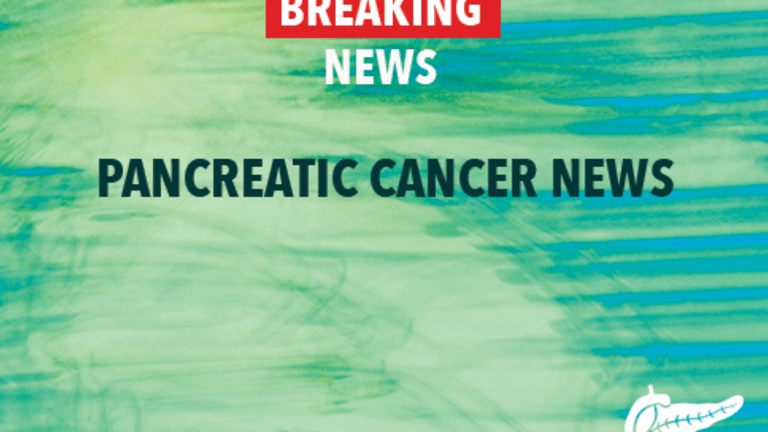 Marimastat Anticancer Drug for Advanced Pancreatic Cancer
Marimastat a New Anticancer Drug for Advanced Pancreatic Cancer
Marimastat, a matrix metalloproteinase inhibitor, produces equivalent long-term survival with fewer side effects than standard chemotherapy in patients with advanced, inoperable pancreatic cancer, according to recent results published in the
Journal of Clinical Oncology.
The pancreas is an organ that is surrounded by the stomach, small intestine, bile ducts (tubes that connect the liver to the small intestine), gallbladder, liver and spleen. The pancreas helps the body to break down food and produces hormones, such as insulin, to regulate the body's storage and use of food. Advanced pancreatic cancer refers to cancer that has spread from its site of origin to distant locations in the body, which may include the liver, lungs, or adjacent organs such as the stomach, spleen, other portions of the bowel or large blood vessels. Advanced pancreatic cancer is generally not removable by surgery and is rarely curable. The mortality rates for advanced pancreatic cancer are reported to be 65% at 6 months following diagnosis and 90% within the first year of diagnosis. Treatment is aimed at extending survival time, improving the quality of life for patients and alleviating symptoms caused by pancreatic cancer, including pain and extreme weight loss. Standard treatment for this disease includes the chemotherapy agent
Gemzar® and/or radiation therapy.
Cancer cells require food, oxygen and growth proteins in order to grow and spread. These essential nutrients are transported to the cancer cells by blood vessels. Angiogenesis is the process of creating new blood vessels necessary to transport "food" to the cancer cells. Two key proteins that are necessary for the process of angiogenesis are called matrix metalloproteinases (MMPs) and vascular endothelial growth factor (VEGF). VEGF causes endothelial cells (cells comprising the innermost layer of blood vessels) to replicate and migrate from existing blood vessels to the cancer. Endothelial cells secrete MMPs, which create an opening in existing tissues surrounding the cancer, allowing the endothelial cells to move near the cancer and form new blood vessels to "feed" the cancer. Marimastat inhibits MMPs, ultimately blocking the initial steps of angiogenesis.
Recently, researchers conducted a clinical trial directly comparing marimastat to
Gemzar® in over 400 patients with advanced, inoperable pancreatic cancer. Patients receiving marimastat were divided into 3 groups, each receiving a different dose. Patients receiving the lower doses of marimastat had a shorter survival time than patients receiving the highest doses. One year following treatment, 20% of patients who received the highest doses of marimastat were alive, compared with 19% of patients who received
Gemzar®. The overall average survival time was 125 days for patients who received the highest doses of marimastat and 167 days for patients who received
These results indicate that marimastat has anticancer activity in advanced, inoperable pancreatic cancer. Future clinical trials will evaluate marimastat in combination with standard therapies such as
Gemzar® in order to see if the combination is better than either agent alone. (
Journal of Clinical Oncology, Vol 19, Issue 15, pp 3447-3455, 2001)
Copyright © 2018 CancerConnect. All Rights Reserved.