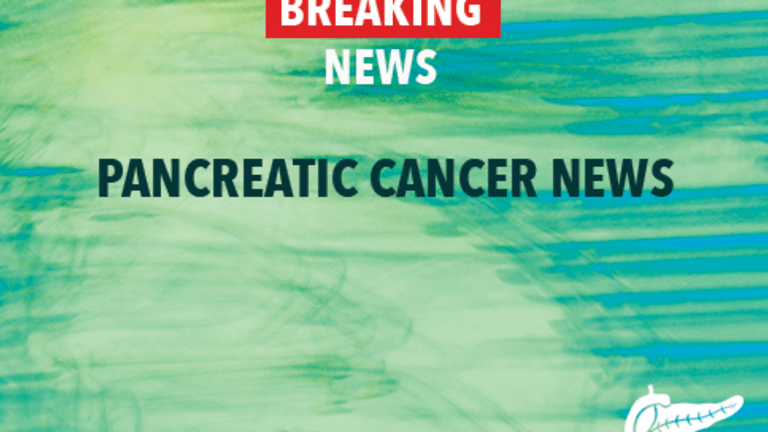 K-ras in Surgical Margins Associated with Worse Prognosis in Pancreatic Cancer
K-ras in Surgical Margins Associated with Worse Prognosis in Pancreatic Cancer
According to an article recently published in the journal Gut, among patients with pancreatic cancer, mutations within the gene known as K-ras found on the margins of surgically removed tissue are associated with poorer outcomes. Patients with K-ras mutations may benefit from more aggressive therapy or participation in a clinical trial.
The pancreas is an organ that is surrounded by the stomach, small intestine, bile ducts (tubes that connect the liver to the small intestine), gallbladder, liver, and spleen. The pancreas helps the body to break down food and produces hormones, such as insulin, to regulate the body's storage and use of food.
There are approximately 33,730 new cases of pancreatic cancer diagnosed in the United States every year, with 32,200 deaths attributed to this disease annually. Pancreatic cancer is the fourth leading cause of cancer deaths in the United States.
Patients with early pancreatic cancer, or cancer that has not spread from the pancreas, are often treated with the surgical removal of the cancer and surrounding tissue, referred to as a surgical resection.
The areas of tissue surrounding the cancer (surgical margins) are evaluated to determine if any cancer cells are present, indicating the spread of cancer. If no cancer cells are found in surgical margins, it is referred to as having negative surgical margins. However, if cancer cells are detected in surgical margins, it is referred to as positive surgical margins and it is assumed that the cancer has spread from its site of origin within the pancreas.
Unfortunately, a significant portion of patients with negative surgical margins who undergo standard therapies still experience a recurrence of their cancer. Researchers are evaluating markers or variables that may indicate which patients may be at a higher risk of developing these recurrences.
Researchers from several medical institutions in the United States recently conducted a clinical study to evaluate the potential association of mutations within the K-ras gene in surgical margins of patients with early pancreatic cancer and outcomes. This study included 70 patients who had negative surgical margins. Surgical margins of these patients were tested for K-ras mutations.
K-ras mutations were detected in 53% of patients.
Survival times were 15 months for patients with K-ras mutations, versus 55 months for those without K-ras mutations.
Patients with K-ras mutations were nearly three times as likely to die as patients without K-ras mutations.
The researchers concluded that the presence of K-ras mutations within surgical margins of patients with early pancreatic cancer having negative surgical margins "may represent unrecognized disease and correlates with poor disease outcome." They also state that the genetic evaluation of surgical margins can help to individualize patient treatments and optimize outcomes by recognizing factors associated with outcomes among these patients.
Patients with early pancreatic cancer may wish to speak with their physician regarding their individual risks and benefits of participating in a clinical trial further evaluating markers or variables associated with outcomes.
Reference: Kim J, Reber H, Dry S, et al. Unfavourable prognosis associated with K-ras gene mutation in pancreatic cancer surgical margins. Gut. 2006;55:1598-1605.
Copyright Pancreatic Cancer Information Center on CancerConsultants.com
Copyright © 2018 CancerConnect. All Rights Reserved.