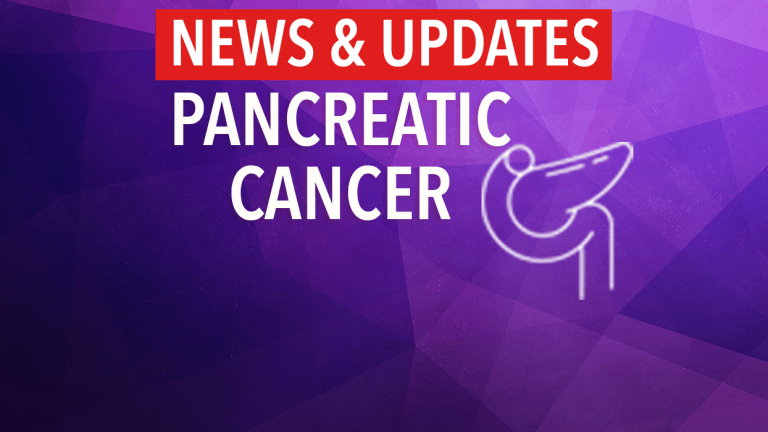 Hyaluronidase for Pancreatic Cancer Disappoints
Pegylated human hyaluronidase (PEGPH20) fails to improve survival in pivotal clinical trial -development stoped.
by Dr. C.H. Weaver M.D. updated 11/2019
Each year, approximately 43,000 people are diagnosed with pancreatic cancer in the United States and close to 37,000 die from the disease. The disease is often diagnosed at an advanced stage, and treatment of advanced disease remains challenging. The current standard of care consists of chemotherapy drug regimens and a recent clinical study has demonstrated improved outcomes with the combination of Abraxane® (nab-paclitaxel) plus Gemzar® (gemcitabine). (1)
The U.S. Food and Drug Administration (FDA) granted Orphan Drug Designation to pegylated recombinant human hyaluronidase (PEGPH20) for the treatment of pancreatic cancer and Halozyme Therapeutics was developing the drug. In November 2019 however the company halted drug development as a consequence of disappointing clinical trial results. (3)
Overall 494 patients with previously untreated metastatic hyaluronan-high PDAC were randomly assigned in a 2:1 ratio to receive first-line chemotherapy with gemcitabine and nab-paclitaxel in combination with either PEGPH20 or placebo. Median survival was 11.2 months for patients receiving chemotherapy plus PEGPH20 and 11.5 months for those treated with chemotherapy plus placebo. In a statement released by the company "The treatment arm of PEGPH20 in combination with gemcitabine and nab-paclitaxel (ABRAXANE®) failed to demonstrate an improvement in median overall survival compared to gemcitabine and nab-paclitaxel alone" therefore we are halting drug development.
PEGPH20 was created from the blueprint of a naturally occurring enzyme called hyaluronic acid (HA) that is produced in bulk by many pancreatic cancers.
Hyaluronic acid is naturally found in the human body; it readily binds water to create a gel fluid, making it an excellent shock-absorber in your knees, for example. But in pancreatic tumors, it spells trouble. As the gel fluid builds up, it raises the tumor's internal pressure, squeezing local blood vessels shut. Patients whose tumors have a lot of HA tend to have a poor prognosis.
Dr. Hingorani and his team at Fred Hutchinson Cancer Research Center first conducted studies in mice that showed how PEGPH20, in combination with chemotherapy permanently reduced the amount of pressure-boosting HA inside the mouse tumors. It caused the tumors to shrink and increased the mice's survival time. (2)
In the Phase 2 Halo 202 clinical trial, patients with late-stage pancreatic cancer were randomly assigned to receive standard-of-care first-line combination chemotherapy either with or without PEGPH20. When the results of all 234 patients on Halo 202 were grouped together, the apparent benefit of PEGPH20 was small ― a matter of just a couple extra weeks of progression-free survival.
But a stark difference emerged when the results were divided up by how much of the drug's target, HA, patients' tumors contained: In the subset of 80 patients whose tumors had high levels of HA, adding PEGPH20 to chemo resulted in an average of 9.2 months before disease progression; with chemo alone, this time span was just 5.2 months.
Because the Phase 2 trial results suggest that the benefit of the experimental drug is restricted to the patients with high levels of HA in their tumors, only patients with such tumors qualify for the Phase 3 trial. And the Phase 3 trial is designed to offer a more stringent test of the benefits of the new drug than its predecessor: Aimed at advancing the drug toward potential FDA approval, the trial's goal is to determine whether PEGPH20 actually increases participants' lifespans, not just their time to disease progression. (It's possible a treatment could achieve the latter without impacting the former.)
The investigators' exploratory analysis of the Phase 2 trial data suggested that the experimental drug boosted the lifespans of patients with high-HA tumors to an average of nearly a year after diagnosis ― which, if shown definitively in the Phase 3 trial, could be a new benchmark for this cancer, Hingorani said.
Hingorani launched the Phase 3 trial before handing off its leadership to two other colleagues in the field, Dr. Margaret Tempero of the University of California, San Francisco and Dr. Eric Van Cutsem at the University of Leuven in Belgium. As he steps back from his leadership role on this project, Hingorani is satisfied by the solid scientific foundation the investigators have lain to justify moving forward with the development of this drug.
References:
Von Hoff DD, Ervin T, Arena FP, et al. Increased survival in pancreatic cancer with nab-paclitaxel plus gemcitabine. New England Journal of Medicine. 2013; 369(18): 1691-703
Tempero MA, Van Cutsem E, Sigal D, et al. HALO 109-301: A randomized, double-blind, placebo-controlled, phase 3 study of pegvorhyaluronidase alfa (PEGPH20) + nab-paclitaxel/gemcitabine (AG) in patients (pts) with previously untreated hyaluronan (HA)-high metastatic pancreatic ductal adenocarcinoma (mPDA).J Clin Oncol. 2020;38(suppl 4):Abstract 638.
abstracts.asco.org/199/AbstView_199_183285.html