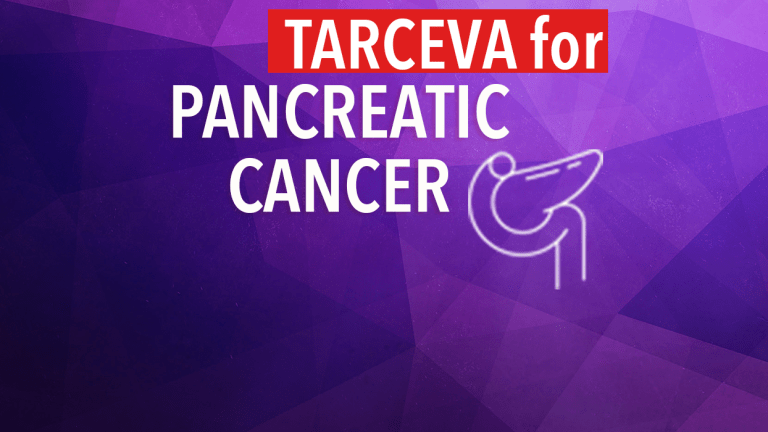 FDA Approves Tarceva® in Combination with Gemzar® for Pancreatic Cancer
FDA Approves Tarceva® in Combination with Gemzar® for Pancreatic Cancer
The U.S. Food and Drug Administration (FDA) approved Tarceva® (erlotinib), when given in combination with the chemotherapy drug Gemzar® (gemcitabine), for the treatment of locally advanced, inoperable, or metastatic pancreatic cancer, according to a press release from OSI Pharmaceuticals and Genentech.
The pancreas, a gland located in the abdomen, produces juices that help digest foods as well as the hormones glucagon and insulin, which help regulate blood sugar levels.
Pancreatic cancer is the fourth leading cause of cancer deaths in the U.S. Unfortunately, this disease is not curable in most cases and is operable in only some cases. Although single-agent chemotherapy with Gemzar remains the standard treatment for pancreatic cancer, research has increasingly focused on developing new combinations of drugs.
Tarceva is a targeted therapy that was previously approved for the treatment of advanced non-small cell lung cancer that has progressed following prior therapy. Tarceva targets the epidermal growth factor receptor (EGFR) pathway, which is involved in the replication of cells. By blocking the action of the EGFR, Tarceva reduces or prevents cancer cells from reproducing.

Tarceva's approval for treatment of pancreatic cancer was based on a phase III clinical trial of Tarceva plus Gemzar. Compared to treatment with Gemzar alone, pancreatic cancer patients who received the combination of Tarceva and Gemzar had better survival: The proportion of patients who survived for one year after treatment was 24% among patients treated with the combination of drugs, compared to 19% among patients treated with Gemzar alone. Overall survival was improved by 23% among patients treated with Tarceva and Gemzar. The most common adverse effects of treatment were fatigue, rash, nausea, loss of appetite, and diarrhea.
According to Gabe Leung, President of (OSI) Oncology at OSI Pharmaceuticals, "Tarceva is the first FDA approved therapy in nine years to demonstrate an improvement in overall survival and we are pleased that pancreatic cancer patients now have a new treatment option with a proven survival benefit."
Reference: OSI Pharmaceuticals, Inc. and Genentech Inc. Press Release. FDA Approves Tarceva® in Combination with Gemcitabine Chemotherapy for Treatment of Locally Advanced, Inoperable or Metastatic Pancreatic Cancer; Tarceva Now Approved for Advanced Non-Small Cell Lung Cancer and Pancreatic Cancer. November 2, 2005.