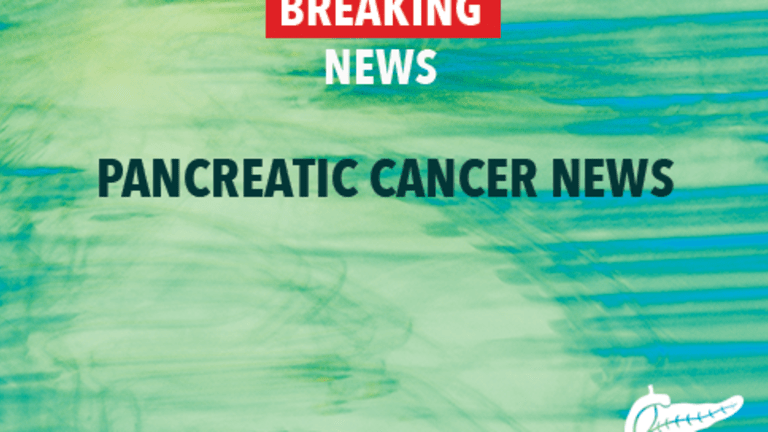 Erbitux® Plus Gemzar® Looks Promising for Advanced Pancreatic Cancer
Erbitux® Plus Gemzar® Looks Promising for Advanced Pancreatic Cancer
According to results recently published in the Journal of Clinical Oncology, the treatment combination consisting of Erbitux® (cetuximab) plus Gemzar® (gemcitabine) appears promising for the treatment of advanced pancreatic cancer.
The pancreas is an organ that is surrounded by the stomach, small intestine, bile ducts (tubes that connect the liver to the small intestine), gallbladder, liver and spleen. The pancreas helps the body to break down food and produces hormones, such as insulin, to regulate the body's storage and use of food. Advanced pancreatic cancer refers to cancer that has spread outside of the pancreas to distant and/or several sites in the body. Treatment for advanced pancreatic cancer is aimed at improving the duration of survival and/or quality of life for patients. The chemotherapy agent Gemzar® remains the standard treatment choice for advanced pancreatic cancer.
The epidermal growth factor receptor (EGFR) pathway is a biologic pathway that is involved in cellular replication, and is often overexpressed in cancer. Erbitux® is a monoclonal antibody, or a protein that has been produced in a laboratory, that binds to the EGFR and inhibits the receptor's effects on cellular replication. Erbitux® is currently FDA approved for the treatment of advanced colorectal cancer and is in clinical trials for various other types of cancers.
Researchers from several U.S. cancer centers recently conducted a trial to evaluate the combination of Erbitux® and Gemzar® in the treatment of advanced pancreatic cancer. This trial included 41 patients who had not received prior chemotherapy. Following treatment, 12% of patients achieved a partial disappearance of cancer and 63% achieved stabilization of their cancer. The average duration of survival for the entire group of patients was 7 months, with a one-year survival of over 30%. The most common side effect of treatment was rash, which occurred in 87% of patients.

The researchers concluded that the addition of Erbitux® to Gemzar® appears promising for the treatment of pancreatic cancer and may improve survival in patients with advanced pancreatic cancer, compared to Gemzar® alone. However, only clinical trials directly comparing Erbitux®/Gemzar® to Gemzar® alone will be able to determine the clinical effectiveness of Erbitux®/Gemzar® for pancreatic cancer. Patients with advanced pancreatic cancer may wish to speak with their physician about the risks and benefits of participating in a clinical trial further evaluating Erbitux® or other novel therapeutic approaches. T
Reference: Xiong HQ, Rosenberg A, LoBuglio A, et al. Cetuximab, a Monoclonal Antibody Targeting the Epidermal Growth Factor Receptor, in Combination with Gemcitabine for Advanced Pancreatic Cancer: A Multicenter Phase II Trial. Journal of Clinical Oncology 2004;22:2610-2616.
Copyright © 2018 CancerConnect. All Rights Reserved.