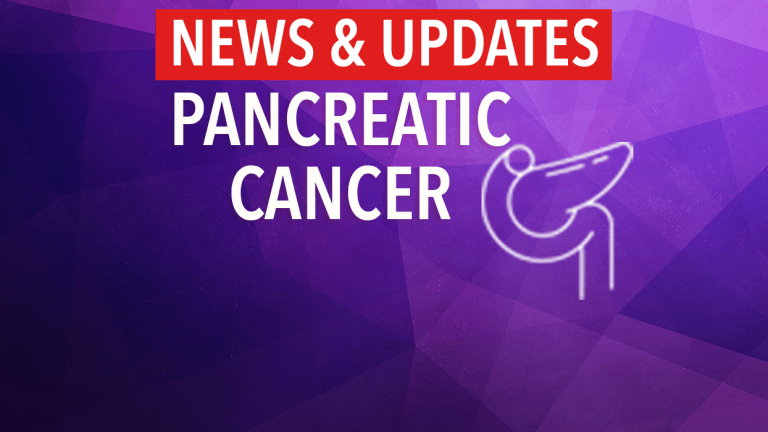 Early Activity in Pancreatic Cancer with Adavosertib
Experimental Gemzar-Adavosertib- Radiation combination promising for treatment of locally advanced pancreatic cancer.
by Dr. C.H. Weaver M.D. 9/2019
Patients with locally advanced pancreatic cancer treated with adavosertib and chemoradiation experienced a median survival of 21.7 months which is substantially longer when compared with historical patients.
Pancreatic cancer is a complex disease involving multiple signaling pathways, and such complexity usually requires combination treatment strategies. Gemzar (gemcitabine) has been the cornerstone of systemic therapy for pancreatic cancer for more than a decade and when combined with radiation has been shown to be safe and effective.
About Adavosertib (AZD1775)
Adavosertib is a small molecule "Wee1 inhibitor" of the tyrosine kinase WEE1 with potential antineoplastic sensitizing that can make some cancer cells more vulnerable to anti-cancer therapy and enhance the cytotoxic effect.
The primary goal of the current clinical study was to establish the recommended dose of adavosertib when combined with Gemzar and radiation and once this dose was determined adavosertib was evaluated in combination with full-dose Gemnzar and intensity-modulated or volumetric-arc modulated radiotherapy in 34 patients with pancreatic cancer.
At the recommended phase dose and a median follow-up of 15 months, the 34 patients had a median overall survival of 21.7 months and an average time to progression of 9.4 months. The 21-month median survival is better than standard treatment which results in average survival duration of between 14 and 18 months. The combination treatment was well tolerated, and the most common side effects were febrile neutropenia, anorexia/nausea-vomiting, and fatigue.
Reference:
Dose Escalation Trial of the Wee1 Inhibitor Adavosertib (AZD1775) in Combination With Gemcitabine and Radiation for Patients With Locally Advanced Pancreatic Cancer