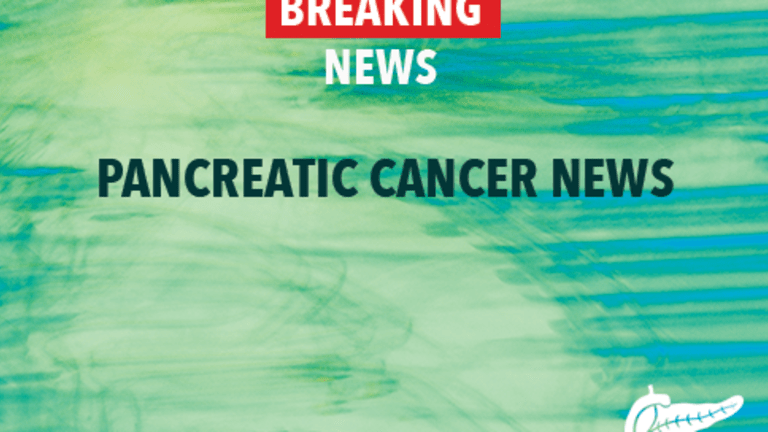 Different Chemotherapy Combinations Effective in Pancreatic Cancer
Different Chemotherapy Combinations Effective in Pancreatic Cancer
Different Chemotherapy Combinations Effective in Pancreatic Cancer
According to an article recently published in Annals of Oncology, different chemotherapy regimens may be similarly effective in the treatment of advanced pancreatic cancer but produce varying side effects.
The pancreas is an organ that is surrounded by the stomach, small intestine, bile ducts (tubes that connect the liver to the small intestine), gallbladder, liver, and spleen. The pancreas helps the body break down food and produces hormones, such as insulin, to regulate the body's storage and use of food.
Standard treatment for pancreatic cancer includes surgery, chemotherapy (typically including Gemzar), and/or radiation. Patients with metastatic pancreatic cancer (cancer that has spread to distant sites in the body) typically have inoperable cancer, and only a minority survive for one year. Treatment for advanced pancreatic cancer is aimed at extending survival time and improving a patient's quality of life by controlling symptoms caused by the disease (like pain and extreme weight loss). Researchers continue to compare different chemotherapy regimens for the treatment of pancreatic cancer to improve outcomes for all patients with this disease.
Researchers from Germany recently conducted a trial to compare three different chemotherapy regimens for the treatment of advanced pancreatic cancer. This trial included 190 patients who were treated with one of the following three chemotherapy regimens: CapOx (Xeloda® [capecitabine] plus Eloxatin® [oxaliplatin]); CapGem (Xeloda and Gemzar); or mGemOx (Gemzar plus Eloxatin).
Progression-free survival after three months of therapy was similar in all treatment goups: 51% for patients treated with CapOx, 64% for patients treated with CapGem, and 60% for those treated with mGemOx.
Median overall survival was also similar across treatment groups: 8.1 months for patients treated with CapOx, 9.0 months for those treated with CapGem, and 6.9 months for those treated with mGemOx.
The rate of severe side effects did not exceed 15% in any treatment group.
Each treatment regimen had differing side effects.
The researchers concluded: "CapOx, CapGem and mGemOx have similar clinical efficacy in advanced [pancreatic cancer]. Each regimen has a distinct but manageable tolerability profile."
Patients with advanced pancreatic cancer who are to receive treatment with chemotherapy may wish to speak with their physician regarding their individual risks and benefits of all available treatment options or the participation in a clinical trial further evaluating novel therapeutic approaches.
Reference: Boeck S, Hoehler T, Seipelt G, et al. Capecitabine plus oxaliplatin (CapOx) versus capecitabine plus gemcitabine (CapGem) versus gemcitabine plus oxaliplatin (mGemOx): final results of a multicenter randomized Phase II trial in advanced pancreatic cancer. Annals of Oncology [early online publication]. October 24, 2007.
Copyright Pancreatic Cancer Information Center on CancerConsultants.com
Copyright © 2018 CancerConnect. All Rights Reserved.