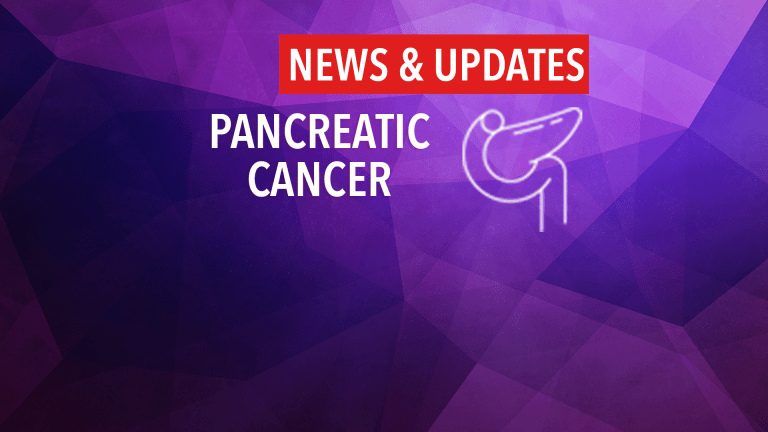 by C.H. Weaver M.D. updated 6/2021
Pancreatic cancer is one of the deadliest forms of cancer and is projected to become the second leading cause of cancer death by 2020. Each year, approximately 43,000 people are diagnosed with pancreatic cancer in the United States and close to 37,000 die from the disease. The disease is often diagnosed at an advanced stage, treatment remains challenging, and new treatment approaches are required. Effective early detection strategies are currently non-existent.1
The best opportunity to cure pancreatic cancer is to detect it early when the cancer can be successfully treated with surgery. Unfortunately, most individuals diagnosed with pancreatic cancer have it detected when the cancer is too advanced for effective treatment.2,3 Research however suggests that the development of diabetes may be an early sign of pancreatic cancer and its presence could lead to early diagnosis for some individuals.4
Symptoms & Signs of Pancreatic Cancer
The initial growth of pancreatic cancer occurs within the pancreas and may cause blockage of the pancreatic or biliary ducts and produce jaundice, a condition where the skin turns yellow. In the early stages of pancreatic cancer there are not many noticeable symptoms. Pancreatic cancer symptoms depend on the site of the cancer within the pancreas. As the cancer grows, symptoms may include the following:2,3
Jaundice.
Light-colored stools or dark urine.
Pain in the upper or middle abdomen and back.
Weight loss for no known reason.
Loss of appetite.
Fatigue.
A new diagnosis of adult onset diabetes mellitus can be added to the list of symptoms associated with the development of pancreatic cancer.4,5
A clinical study recently published in The Journal of The National Cancer Institute by Dr. Setiawan and colleagues that evaluated the link between diabetes and pancreatic cancer in a Latino and African American population found that patients who developed pancreatic cancer were significantly more likely to have a recent diagnosis of diabetes. In patients with pancreatic cancer who developed diabetes, 52.3% developed the condition within 36 months preceding their cancer diagnosis. The authors concluded that new-onset diabetes is a manifestation of pancreatic cancer.4
The current study results seem to confirm the observations reported by Dr. Chari and colleagues who evaluated ~ 2000 patients over age 50 with recently diagnosed diabetes and followed them for three years to evaluate the development of pancreatic cancer. They reported a 3-year incidence of diabetes that was 8 times that of the general population.5
New onset diabetes appears to be a risk factor for the development of pancreatic cancer. Both patients and physicians should be aware of this relationship and consider further evaluation to detect pancreatic cancer when its most treatable.
References
American Cancer Society: Cancer Facts and Figures 2017. Atlanta, Ga: American Cancer Society, 2017.
National failure to operate on early stage pancreatic cancer. Annals of Surgery. 2007;246:173-180.
Modolell I, Guarner L, Malagelada JR. Vagaries of clinical presentation of pancreatic and biliary tract cancer. Ann Oncol. 1999;10(suppl-4):S82-S84.
Setiawan VW, Stram DO, Porcel J, et al. Pancreatic cancer following incident diabetes in African Americans and Latinos: The Multiethnic Cohort [published online June 18, 2018]. J Natl Cancer Inst. doi: 10.1093/jnci/djy090
Chari ST, Leibson CL, Rabe KG, Ransom J, de Andrade M, Petersen GM. [Probability of pancreatic cancer following diabetes: a population-based study](https://www.gastrojournal.org/article/S0016-5085(05%2900877-2/fulltext?referrer=https%3A%2F%2Fwww.ncbi.nlm.nih.gov%2F).Gastroenterology. 2005;129(2):504-511.