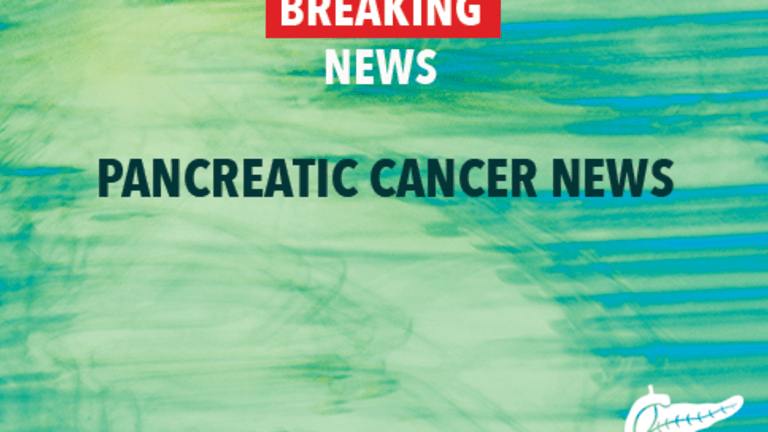 According to a recent article published in the Annals of Surgical Oncology, treatment consisting of Taxotere® (docetaxel) plus Gemzar® (gemcitabine), followed by radiation and more Gemzar prior to surgery, may allow for more complete removal of early-stage pancreatic cancer.
The pancreas is a gland located in the abdomen. It produces juices that help digest foods as well as the hormones that help regulate blood sugar levels. Pancreatic cancer is the fourth leading cause of cancer deaths in the U.S. Each year, approximately 30,000 individuals in the U.S. are diagnosed with pancreatic cancer; nearly the same number die from the disease annually.
Stages I-III pancreatic cancer refer to cancer that has not spread to distant sites in the body. However, cure rates for these stages remain dismal.
Neoadjuvant therapy is therapy given prior to surgery. The concept behind neoadjuvant therapy is to help shrink the cancer enough that it may be completely surgically removed. Furthermore, immediate systemic (full-body) treatment can begin to kill cancer cells throughout the body immediately; patients do not have to wait until they are healed from surgery to initiate systemic therapy. Standard therapy for pancreatic cancer typically includes surgery (if possible) and the chemotherapy agent Gemzar with or without radiation therapy.
Researchers from the Dartmouth-Hitchcock Medical Center recently conducted a clinical trial to evaluate extensive neoadjuvant therapy in patients with stages I-III pancreatic cancer. This trial included 24 patients who were initially treated with a combination of Taxotere/Gemzar, which was followed by radiation plus Gemzar. No patients experienced a progression of disease at or near the site of origin following treatment.
50% of patients had an anticancer response.
17 patients were able to undergo the surgical removal of their cancer.
13 of the surgical patients achieved "negative surgical margins", meaning there were no cancer cells found near the margins of the removed tissues; 9 of these patients were previously not considered to be surgical candidates.
At nearly 2 years follow-up, 10 patients were alive.
No recurrences of cancers were noted.
Side effects were manageable; severely low levels of blood cells were common.
The researchers concluded that this treatment regimen is worthy of evaluation in future trials for the treatment of this deadly disease. Patients diagnosed with pancreatic cancer may wish to speak with their physician regarding their individual risks and benefits of participating in a clinical trial evaluating this treatment regimen or other novel therapeutic regimens.
Reference: Pipas J, Barth R, Zaki B, et al. Docetaxel/Gemcitabine Followed by Gemcitabine and External Beam Radiotherapy in Patients With Pancreatic Adenocarcinoma. Annals of Surgical Oncology. 2005; 12: 995-1004.
Related News:Gemzar®-New Standard of Care in Adjuvant Therapy for Pancreatic Cancer (5/15/05)
Copyright © 2018 CancerConnect. All Rights Reserved.