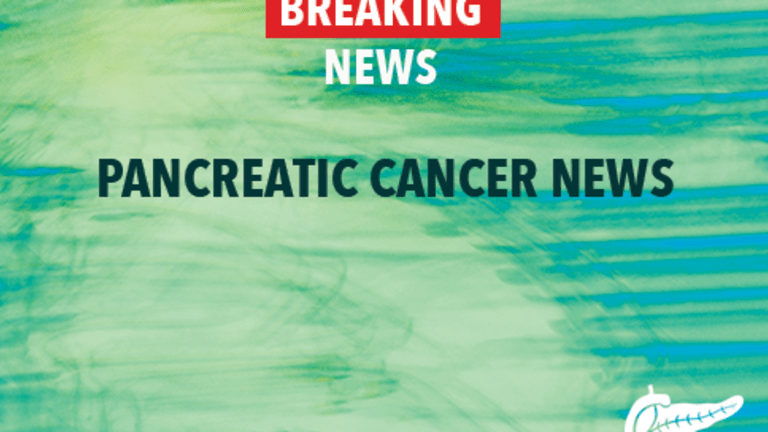 Chemotherapy and Radiation Therapy Prolong Survival and Improve Quality of Life
Chemotherapy and Radiation Therapy Prolong Survival and Improve Quality of Life
Combined Chemotherapy and Radiation Therapy Prolong Survival and Improve Quality of Life in Patients with Locally Advanced Pancreatic Cancer
Complete surgical removal of pancreatic cancer offers patients the best chance for cure. Unfortunately, most patients have locally advanced or metastatic cancer at the time of their diagnosis. Because the cancer cannot be completely removed by surgery, patient survival is often measured in months. There are few effective treatments.
A combination of radiation therapy and 5-fluorouracil chemotherapy traditionally has been offered to patients with locally advanced pancreatic cancer. In one clinical study, treatment with 5-fluorouracil and radiation therapy doubled an average patient's survival from 5 to 10 months compared to treatment with radiation alone. Results using other chemotherapeutic agents combined with radiation have generally been disappointing. Moreover, there has not been significant evaluation on the quality of life of patients treated with 5-fluorouracil and radiation.
In recent years, the new chemotherapeutic agent
Gemzar® has become the first new chemotherapy agent approved for treatment of pancreatic cancer.
Gemzar® has been found to be more effective than 5-fluorouracil for treatment of patients with advanced pancreatic cancer. More importantly, about a quarter of the patients receiving.
Gemzar® derive a clinical benefit response—defined as relief of pain, weight gain, or improvement in performance status—which was significantly better than 5-fluorouracil.
In a recent clinical study, researchers at the London Regional Cancer Center in Ontario, Canada analyzed their experience treating 25 patients with locally advanced pancreatic cancer with 5-fluorouracil and radiation. The average duration of survival in this group was 9 months and 6 of 25 patients derived benefit as evidenced by decreased pain, increased weight gain, and/or improved performance status.
While this clinical study is relatively small, it is important because it is the first to document that patients receiving 5-fluorouracil and radiation treatment actually derive improvement in their quality of life, and not just improved survival. While more research is needed to find effective ways of treating pancreatic cancer, current treatment reports should also include analyses evaluating the effect of treatment on quality of life. This will allow patients to better evaluate the risk and benefits of treatment. Clinical studies are also ongoing to determine whether the combination of Gemzar® and radiation can lead to even better treatment results.
(International Journal of Radiation Oncology Biology Physics, Vol 45, Issue 2, pp 291-295, 1999)
Copyright © 2018 CancerConnect. All Rights Reserved.