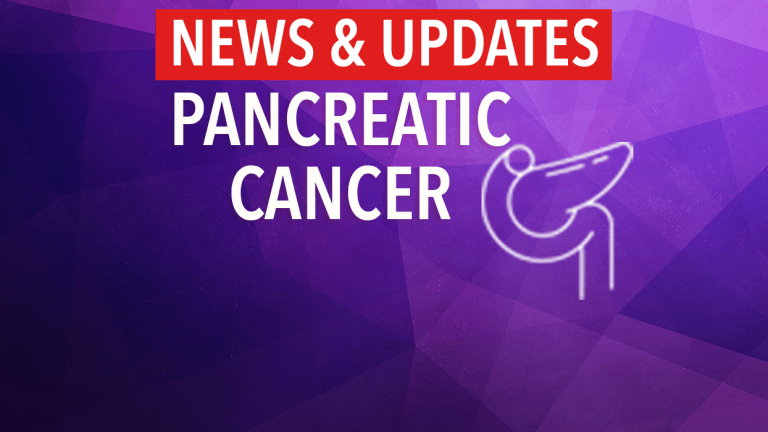 Publish date:
CA19-9 Marker of Survival in Pancreatic Cancer
CA19-9 Marker of Survival in Pancreatic Cancer
CA19-9 Marker of Survival in Pancreatic Cancer
According to a recent article published in the British Journal of Cancer, levels of the protein CA19-9 can predict survival in patients with pancreatic cancer. Patients who are predicted to have a worse survival may wish to pursue more aggressive therapies or participate in a clinical trial.
The pancreas, a gland located in the abdomen, produces juices that help digest foods as well as the hormones glucagon and insulin, which help regulate blood sugar levels. Pancreatic cancer is the fourth leading cause of cancer deaths in the US. Unfortunately, pancreatic cancer is not curable in most cases and is not frequently operable. Current treatment options for pancreatic cancer include surgery, radiation, and chemotherapy.
A recent area of intense research in the field of oncology concerns individualized treatment options. Specific treatment or patient characteristics are often related to a patient's overall prognosis following standard therapy. Understanding which "markers" can help determine a patient's prognosis may be used to help physicians individualize treatment plans.
CA19-9 is a type of protein that circulates in the blood. Often, patients with pancreatic cancer have elevated levels of CA19-9, and researchers have been evaluating the potential implications of CA19-9 levels and overall prognosis.
Researchers from England recently conducted a clinical study to evaluate levels of CA19-9 and associated outcomes of patients with pancreatic cancer. This study included 154 patients who were receiving chemotherapy and had their CA19-9 levels monitored before and during treatment. Levels of CA19-9 were highly associated with outcomes of these patients:
Survival at one year was 19% for those with high CA19-9 levels, compared with 46% for those with normal CA19-9 levels.
A decline of 20% in CA19-9 levels during treatment was associated with significantly greater survival compared to no decline of CA19-9 during treatment.
The researchers concluded that CA19-9 levels may be related to a pancreatic cancer patient's overall prognosis and ultimately help to individualize treatment options. Patients facing worse prognoses may decide upon more aggressive therapeutic strategies or participation in a clinical trial. Patients diagnosed with pancreatic cancer may wish to speak with their physician regarding CA19-9 levels or the participation in a clinical trial further evaluating markers for this disease.
Reference: Maisey N, Norman A, Hill A ,et al. CA19-9 As A Prognostic Factor in Inoperable Pancreatic Cancer: the Implication for Clinical Trials. British Journal of Cancer. 2005;93:740-743.