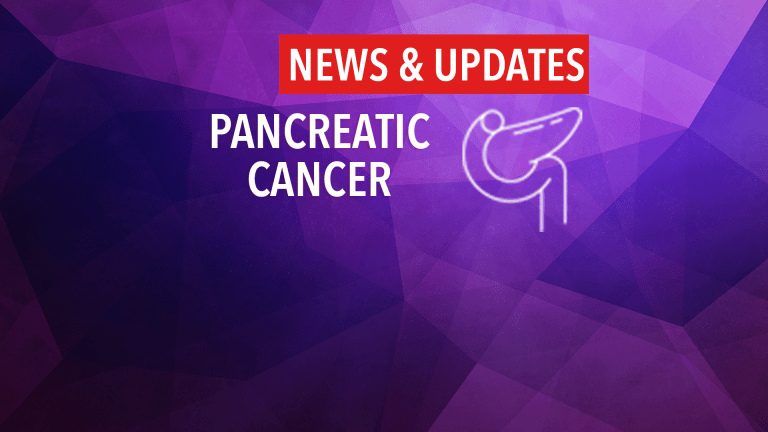 Breaking: Pancreatic Cancer News
Sotorasib is active in patients with advanced pancreatic cancer with and a KRASG12C mutation
by Dr. C.H. Weaver M.D. 02/2022
Breaking: Pancreatic Cancer News
Sotorasib is active in patients with advanced pancreatic cancer with and a KRASG12C mutation, according to research presented in the February 15, 2022, American Society of Clinical Oncology Meeting.2
Sotorasib is an irreversible KRASG12C inhibitor, which blocks certain enzymes that cancer cells need to grow. Sotorasib is already shown efficacy in and is FDA-approved for the treatment of lung cancers with a KRASG12C mutation.
Not all pancreatic cancers are the same. Pancreatic cancers may differ from one another based on what genes have mutations, and "genomic testing" can be performed on a biopsy sample of the cancer and sometimes with a "blood biopsy" to identify the specific genetic abnormality driving the growth of the cancer. Once the cancer driving mutation is identified a specific precision cancer medicine or immunotherapy can be developed to attack that specific mutation or other cancer-related change in the DNA programming of the cancer cells. It is estimated that over 25% of pancreatic cancers have mutations for which there is clinical or strong preclinical evidence of a predictive benefit from a specific therapy that can be targeted with a precision cancer medicine. Approximately 1-2% of metastatic pancreatic cancers have a KRASG12C mutation.1
A total of 38 patients with advanced pancreatic cancer have been treated on the CodeBreaK100 international clinical trial evaluating sotorasib in patients with advanced solid tumors with a KRASG12C mutation. The trial included patients who had received at least one prior systemic therapy and patients who were not eligible or not able to tolerate available therapies.
Eight patients (21.1%) had a confirmed partial response to treatment. The percentage of patients in which the cancer improved or remained stable was 84.2%. Sotorasib was well-tolerated with no treatment-related side effects that were fatal or that resulted in discontinuation of therapy.
Learn more about Sotorasib and other precision cancer medicines being developed to treat pancreatic cancer here.
References:
Strickler JH, Satake H, Hollebecque A, et al. First data for sotorasib in patients with pancreatic cancer with KRAS p.G12C mutation: A phase I/II study evaluating efficacy and safety. Presented at: ASCO Plenary Series: February 2022 Session; February 15, 2022.