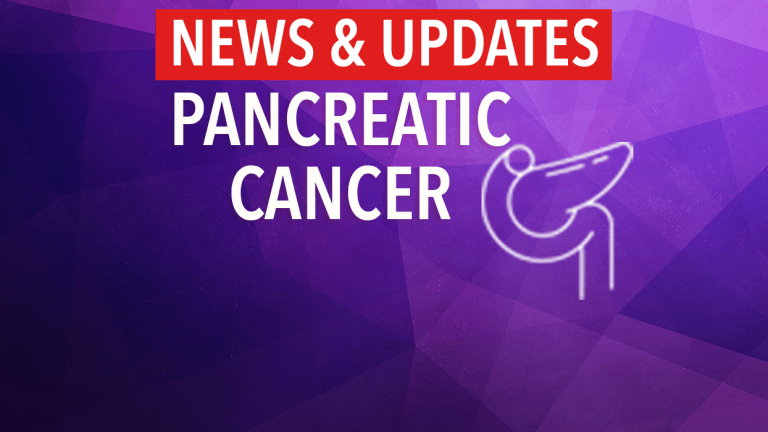 BL- 8040 - A Novel CXCR4 Blocking Agent for Pancreatic Cancer
Triplet immunotherapy - BL-8040 combination shows promising responses in metastatic pancreatic cancer.
by Dr. C.H. Weaver M.D. 4/2021
Clinical trials evaluating BL-8040 in pancreatic cancer appear promising. Pancreatic cancer patients may benefit from immunotherapy, according to a four-year study published in Nature Medicine. The study was conducted in Arizona at the HonorHealth Research Institute and at 30 other locations in the U.S. and across the globe, including Spain, Israel and South Korea.
In addition the triplet regimen of the CXCR4 inhibitor BL-8040, Keytruda immunotherapy (pembrolizumab), plus chemotherapy demonstrated high response and disease control rates in patients with metastatic pancreatic adenocarcinoma, according to preliminary findings from the COMBAT/KEYNOTE-202 trial.
About Pancreatic Cancer
The pancreas, a gland located in the abdomen, produces juices that help digest foods as well as the hormones glucagon and insulin, which help regulate blood sugar levels. Pancreatic cancer begins in the cells in the pancreas and is the third leading cause of cancer deaths in the U.S. Unless detected early when it can be treated with surgery pancreatic cancer is not curable with standard therapies. In 2020, the five-year survival rate for pancreatic cancer is 10%, which has increased from 6% in 2014. Single-agent chemotherapy with Gemzar remains the standard chemotherapy treatment for pancreatic cancer and research has increasingly focused on developing precision cancer medicines and new combinations of drugs in order to improve outcomes.
About BL-8040
BL-8040 is a novel small molecule high-affinity CXCR4 blocking agent. CXCR4 is a chemokine receptor that is over expressed in pancreatic ductal carcinoma, as well as other human cancers. Research suggest it plays a key role in tumor growth, invasion, angiogenesis, metastasis, and resistance to therapy.
About COMBAT
The "COMBAT" clinical trial is a prospective, open label clinical trial for patients with metastatic pancreatic cancer. COMBAT: __Com__bination of __BL-8040 and Pembrolizumab in Patients with Metastatic Pancreat__ic Cancer. Patients are treated with Keytruda (pembrolizumab), an immune therapy drug, in combination with BL-8040, an agent that makes the tumor microenvironment more receptive to immune therapy.
The two-part clinical trial began in September 2016:
Group 1 a group of 37 patients whose cancer had already progressed on other therapies, were treated with Keytruda and BL-8040. This combination therapy made pancreatic cancer more "hot," meaning it could work in tandem with the body's own immune system. Previous studies have shown pancreatic tumors to be "cold," meaning immune therapies like Keytruda were not able to act on the cancer.
Preliminary results of Cohort 2 were reported on a group of 22 patients who had previously received one line of chemotherapy. These patients received Keytruda and BL-8040, as well as chemotherapy drugs 5-fluorouracil and nano-liposomal irinotecan.
The percentage of meaningful tumor shrinkage was 32% in Cohort 2, which is double what is available for individuals with pancreatic cancer with traditional chemotherapy. The COMBAT treatment continues at the HonorHealth Research Institute. For more information, please email clinicaltrials@honorhealth.com.
COMBAT/KEYNOTE-202
The COMBAT/KEYNOTE-202 clinical trial was designed to evaluate two combinations of Keytruda immunotherapy with BL-8040. and liposomal Onivyde (irinotecan), leucovorin and fluorouracil (5-FU) chemotherapy. To be included on the trial, patients had to be 18 years or older with metastatic unresectable pancreatic adenocarcinoma with intraductal papillary mucinous neoplasm, and measurable disease that had progressed on initial therapy.
As of the cutoff date the combination therapy was evaluated and found to be well tolerated with no unexpected side effects. Overall 15 of the 22 patients treated were evaluable. Four partial responses were observed, and an additional 8 patients had stable disease. This led to a disease control rate in 12 of the 15 patients. The trial is ongoing.
Reference:
BioLineRx Announces Preliminary Phase 2a Data from Triple Combination Arm of COMBAT/KEYNOTE-202 Study in Second Line Patients With Metastatic Pancreatic Cancer. Published December 5, 2019. Accessed December 6, 2019.
​