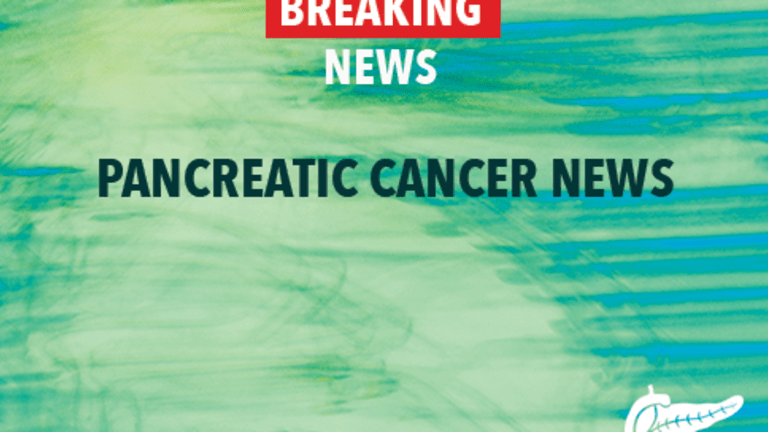 Adjuvant Chemotherapy Without Radiation Improves Survival in Pancreatic Cancer
Adjuvant Chemotherapy Without Radiation Improves Survival in Pancreatic Cancer
According to results recently published in the Lancet, the delivery of chemotherapy after surgery for early pancreatic cancer substantially increases patient survival over surgery alone. In contrast, chemotherapy plus radiation following surgery does not appear to produce any survival benefit over surgery alone in these patients.
The pancreas is an organ that is surrounded by the stomach, small intestine, bile ducts (tubes that connect the liver to the small intestine), gallbladder, liver and spleen. The pancreas helps the body to break down food and produces hormones, such as insulin, to regulate the body's storage and use of food.
Surgery for pancreatic cancer is performed in order to remove the cancer and to gain information about its severity. Surgery can be performed with curative intent for some patients with cancer localized to the pancreas. However, for patients whose cancer has spread beyond the pancreas, surgery is performed for the purpose of decreasing symptoms and for the prevention of bile duct obstruction.
Many patients with early pancreatic cancer already have small amounts of undetectable cancer that has spread outside the pancreas that was not removed by surgery. These cancer cells are referred to as micrometastases and are responsible for relapses following treatment with surgery alone. Because micrometastases cannot be detected by any of the currently available tests, standard treatment often includes the use of adjuvant (therapy delivered after primary treatment) chemotherapy and/or radiation to try to eliminate these cancer cells.

Little research has been done to compare the effects of adjuvant therapies on survivability of early stage pancreatic cancer. Results from earlier studies evaluating differing adjuvant regimens have not been consistent. Thus, researchers from the European Study Group for Pancreatic Cancer conducted a clinical trial to evaluate adjuvant regimens in patients with early stage pancreatic cancer. In this trial, 541 patients underwent surgery and then received chemotherapy and radiation (chemoradiation), chemotherapy alone or no additional treatment. Chemotherapy consisted of fluorouracil-based regimens.
Patients who were treated with adjuvant chemotherapy only lived an average of 19.7 months after surgery, compared to 14.0 months in patients treated with surgery alone. In contrast, patients who were treated with adjuvant chemoradiation survived an average of .6 months less than patients treated with surgery alone.
These results suggest that adjuvant chemotherapy increases survival in patients with operable pancreatic cancer, but adjuvant chemoradiation produces no benefit over surgery alone. Clinical trials are ongoing to evaluate more precisely delivered radiation and different chemotherapy regimens as adjuvant treatment to help define the clinical role of adjuvant therapy in patients with pancreatic cancer. Individuals diagnosed with pancreatic cancer may wish to discuss with their physician the risks and benefits of adjuvant chemotherapy or about participating in a clinical trial.
(The Lancet, Vol 358, No 9293, pp 1576-1585, 2001)
Copyright © 2018 CancerConnect. All Rights Reserved.