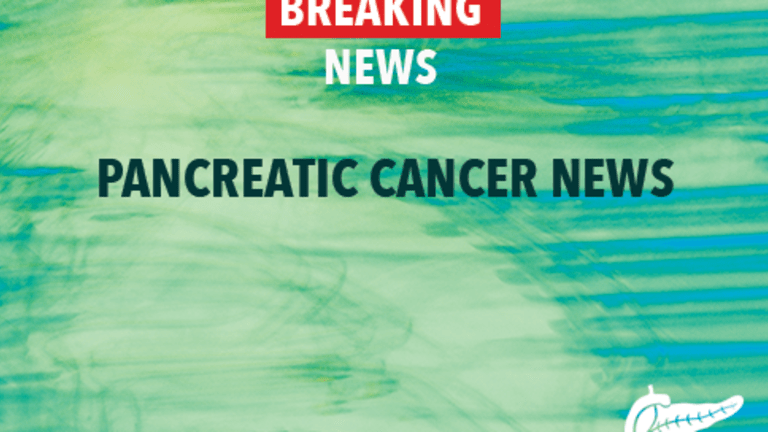 Addition of Gemzar® in Early Pancreatic Cancer May Modestly Improve Survival
Addition of Gemzar® in Early Pancreatic Cancer May Modestly Improve Survival
The addition of Gemzar® (gemcitabine) to 5-fluorouracil may modestly improve survival among patients with early pancreatic cancer. Further study is necessary, however, to determine the true benefit of Gemzar in early pancreatic cancer. These results were published in the Journal of the American Medical Association.
The pancreas is an organ that is surrounded by the stomach, small intestine, bile ducts (tubes that connect the liver to the small intestine), gallbladder, liver, and spleen. The pancreas helps the body to break down food and also produces hormones, such as insulin, to regulate the body's storage and use of food.
There will be an estimated 37,170 new cases of pancreatic cancer diagnosed in the United States in 2007 and 33,370 deaths from the disease. Pancreatic cancer is the fourth leading cause of cancer death in this country.
Early pancreatic cancer refers to cancer that has not spread from the pancreas to distant sites in the body. Treatment for early pancreatic cancer typically includes surgery to remove as much of the cancer as possible.
Patients also typically receive chemotherapy either prior to or following surgery. Researchers continue to evaluate different chemotherapy regimens in early pancreatic cancer in an attempt to improve outcomes. For patients with advanced pancreatic cancer, the addition of Gemzar to 5-fluorouracil improves survival over 5-fluorouracil only. Results from some clinical trials have demonstrated the same effect of Gemzar in early pancreatic cancer. However, the role of Gemzar in early pancreatic cancer has yet to be defined.
Researchers affiliated with the National Cancer Institute recently conducted a clinical trial to further evaluate the effects of Gemzar in early pancreatic cancer. This trial included 451 patients who were treated with surgery (resection), chemotherapy followed by chemotherapy plus radiation (chemoradiation), followed by additional chemotherapy. The chemotherapy prior to and following chemoradiation included 5-fluorouracil-based therapy. One group of patients received the addition of Gemzar to chemotherapy.
Median survival was 20.5 months for patients who received Gemzar and 16.9 months for those who did not receive Gemzar.
At three years survival rates were 31% for those treated with Gemzar and 22% for those not treated with Gemzar.
Severe side effects that included low levels of blood cells occurred in 14% of patients treated with Gemzar and only 1% of patients not treated with Gemzar.
The researchers concluded: "The addition of gemcitabine to adjuvant fluorouracil-based chemoradiation was associated with a survival benefit for patients with resected pancreatic cancer." However, the addition of Gemzar to chemotherapy requires further study to determine its true effectiveness in early pancreatic cancer.
Patients with early pancreatic cancer may wish to speak with their physician about their individual risks and benefits of participating in a clinical trial further evaluating Gemzar or other novel therapeutic approaches in early pancreatic cancer. Two sources of information regarding ongoing clinical trials include the National Cancer Institute (www.cancer.gov) and www.eCancerTrials.com.
Reference: Regine W, Winter K, Abrams R, et al. Fluorouracil vs gemcitabine chemotherapy before and after fluorouracil-based chemoradiation following resection of pancreatic adenocarcinoma. Journal of the American Medical Association. 2008; 299:1019-1026.
Related News:Gemzar® Delays Recurrences in Early Pancreatic Cancer (01/17/2007)
Copyright Pancreatic Cancer Information Center on CancerConsultants.com
Copyright © 2018 CancerConnect. All Rights Reserved.