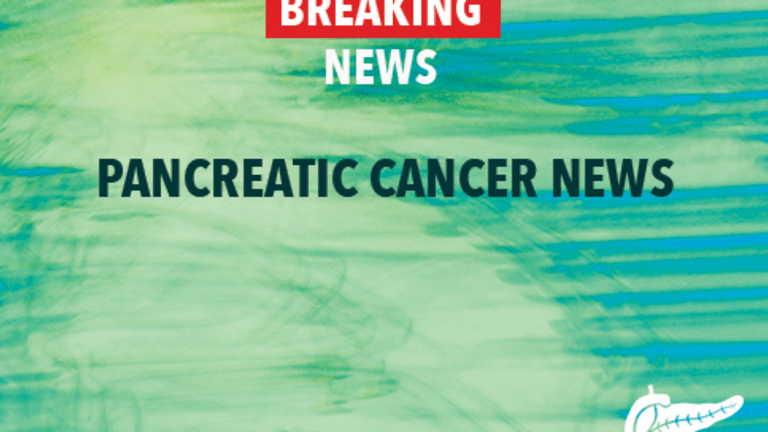 Addition of Erbitux® Does Not Improve Outcomes in Pancreatic Cancer
Addition of Erbitux® Does Not Improve Outcomes in Pancreatic Cancer
The addition of the targeted agent Erbitux® (cetuximab) to the chemotherapy combination Gemzar® (gemcitabine) and Platinol® (cisplatin) does not improve outcomes compared with chemotherapy only in advanced pancreatic cancer. These results were recently published in Lancet Oncology.
Pancreatic cancer has one of the highest mortality rates of all cancers. It accounts for approximately 2% of all newly diagnosed cancers in the United States each year but 5% of all cancer deaths. Pancreatic cancer is often called a "silent killer" because its symptoms are usually not recognizable until it has advanced and spread outside the pancreas. As a result the majority of pancreatic cancers are not diagnosed until they have reached advanced stages and are considered incurable.
Chemotherapy is a common treatment for advanced pancreatic cancer. However, due to the poor long-term survival achieved with chemotherapy alone, researchers continue to evaluate novel ways to improve outcomes for these patients. Erbitux is an agent targeted against the epidermal growth factor receptor (EGFR), a protein on cells that is involved in replication. The EGFR is often mutated on cancer cells, resulting in uncontrolled cellular spread. Erbitux binds to mutated EGFRs and stimulates the immune system to attack the cells to which it is bound, as well as directly stimulate cellular death. It is already approved for colorectal cancer and head and neck cancer and continues to be evaluated in various other cancers.
Researchers from Italy recently conducted a clinical trial to evaluate the addition of Erbitux to chemotherapy in advanced pancreatic cancer. This trial included 84 patients with advanced pancreatic cancer who were treated with either Erbitux plus Gemzar and Platinol or Gemzar/Platinol only.
At nearly one year of follow-up, there were no significant differences in overall anticancer response rates, progression-free survival, or overall survival between patients treated with Erbitux/Gemzar/Platinol or Gemzar/Platinol only.
The researchers concluded: "The addition of cetuximab [Erbitux] to a combination of gemcitabine [Gemzar] and cisplatin [Platinol] does not increase response or survival for patients with advanced pancreatic cancer. Although toxic effects were not increased by cetuximab, this combination should not be further assessed in Phase III trials."
Reference: Cascinu S, Berardi R, Labianca R, et al. Cetuximab plus gemcitabine and cisplatin compared with gemcitabine and cisplatin alone in patients with advanced pancreatic cancer: a randomised, multicentre, Phase II trial. Lancet Oncology. 2008;9:39-44.
Related News:Gemzar® plus Second Chemotherapy Agent Provides Small Survival Benefits in Advanced Pancreatic Cancer (10/04/2007)
Copyright Pancreatic Cancer Information Center on CancerConnect.com
Copyright © 2018 CancerConnect. All Rights Reserved.