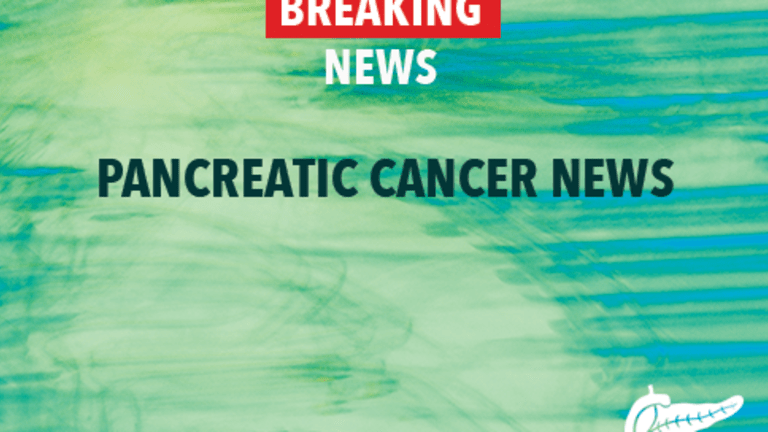 Addition of Avastin® to Gemzar® Does Not Improve Survival in Pancreatic Cancer
Addition of Avastin® to Gemzar® Does Not Improve Survival as Initial Therapy in Advanced Pancreatic Cancer.
According to a press release by Genentech, the addition of the targeted agent Avastin® (bevacizumab) to the chemotherapy agent Gemzar® (gemcitabine) does not appear to improve survival compared to Gemzar alone when used as initial therapy for advanced pancreatic cancer.
The pancreas is an organ that is surrounded by the stomach, small intestine, bile ducts (tubes that connect the liver to the small intestine), gallbladder, liver, and spleen. The pancreas helps the body to break down food and produces hormones, such as insulin, to regulate the body's storage and use of food.
Standard treatment for pancreatic cancer includes surgery, chemotherapy (typically including Gemzar), and/or radiation. Patients with metastatic pancreatic cancer (or cancer that has spread to distant sites in the body) typically have inoperable cancer, and only a minority survive for one year. Treatment for advanced pancreatic cancer is aimed at extending survival time and improving a patient's quality of life by improving symptoms (like pain and extreme weight loss) caused by the disease.
Avastin belongs to a class of drugs called monoclonal antibodies. Avastin targets a protein involved in cellular growth, replication and spread, and new blood vessel formation called vascular endothelial growth factor (VEGF). When Avastin binds to VEGF, it prevents the growth factor from interacting with its receptors. Growth and spread of cancer cells are thus reduced since this action inhibits the growth of new blood vessels, which makes it harder for the tumor to grow.
Researchers affiliated with the Cancer and Leukemia Group B (CALGB) and the National Cancer Institute (NCI) recently conducted a phase III trial (phase prior to FDA review) to evaluate the combination of Avastin plus Gemzar in the treatment of pancreatic cancer.
This trial included 602 patients with advanced pancreatic cancer who had not received prior therapy for their disease. Approximately half of the patients were treated with Avastin plus Gemzar, and the other half received a placebo (inactive substitute) and Gemzar.
An independent data monitoring board evaluated short-term results and recommended the trial be stopped because it appeared highly unlikely that the addition of Avastin would improve survival in these patients. The data from this trial will be presented later this year.
Reference: Genentech. Phase III Study of Avastin in Advanced Pancreatic Cancer Does Not Meet Primary Endpoint. Available at: . Accessed June 2006.
Related News:
FDA Approves Tarceva® in Combination with Gemzar® for Pancreatic Cancer (11/3/2005)
Combination of Alimta® and Gemzar® Does Not Improve Pancreatic Cancer Survival (9/21/2005)
Copyright © 2018 CancerConnect. All Rights Reserved.