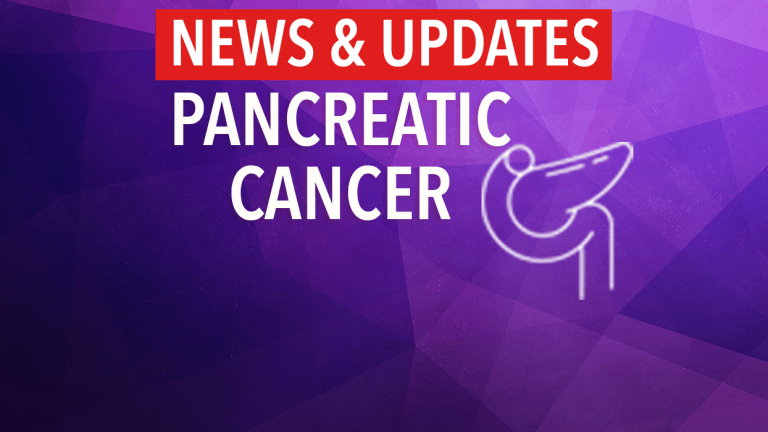 Abraxane®/Gemzar® Promising in Pancreatic Cancer
Abraxane®/Gemzar® Promising in Pancreatic Cancer
The chemotherapy combination consisting of Abraxane® (paclitaxel) and Gemzar® (gemcitabine) appears promising for the treatment of advanced pancreatic cancer. These results were recently presented at the 2008 annual meeting of the American Association for Cancer Research.
Pancreatic cancer has one of the highest mortality rates of all cancers. It accounts for approximately 2% of all newly diagnosed cancers in the United States each year but 5% of all cancer deaths. Pancreatic cancer is often called a "silent killer" because its symptoms are usually not recognizable until it has advanced and spread outside the pancreas. As a result the majority of pancreatic cancers are not diagnosed until they have reached advanced stages and are considered incurable.
Chemotherapy is a common treatment for advanced pancreatic cancer. Gemzar is an approved and commonly used chemotherapy agent for advanced pancreatic cancer; however, due to the poor long-term survival achieved with chemotherapy alone, researchers continue to evaluate novel ways to improve outcomes for these patients.
Abraxane is a chemotherapy agent that contains the active compound of the chemotherapy agent Taxol® (paclitaxel). However, Abraxane has been formulated to be released into cancer cells at higher levels than it is released into healthy tissues. Abraxane is presently approved for the treatment of breast cancer and is being evaluated through clinical trials for the treatment of various types of cancer.
Researchers from the Scottsdale Clinical Research Institute in Arizona recently conducted an early-phase (Phase I) clinical trial to evaluate the chemotherapy combination consisting of Abraxane and Gemzar in the treatment of 16 patients with advanced pancreatic cancer.
More than 70% of patients achieved disease stabilization or regressions in cancer size lasting longer than four months.
The most common severe side effect was neutropenia (low levels of immune cells).
The researchers concluded: "The fact that we saw this kind of activity in a phase I trial is impressive." Data for this trial is still being collected, and longer follow-up will provide survival results.
Patients with advanced pancreatic cancer may wish to speak with their physician regarding their individual risks and benefits of participation in a clinical trial further evaluating Abraxane and Gemzar or other novel therapeutic approaches.
Reference: Von Hoff DD, et al. Promising clinical activity of a NAB paclitaxel plus gemcitabine combination in a disease-specific Phase I trial in patients with advanced pancreatic cancer. 2008 annual meeting of the American Association for Cancer Research. Abstract 4179.