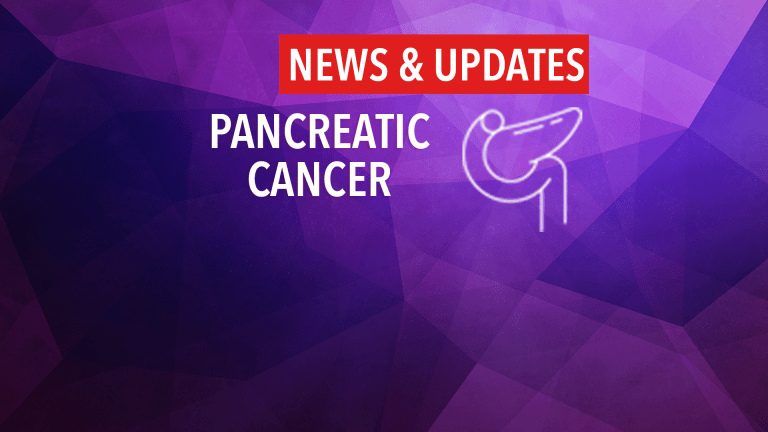 A Global Phase 3 Study Investigating Cancer Stemness Inhibitor Napabucasin
A Global Phase 3 Study Investigating Cancer Stemness Inhibitor Napabucasin was stopped due to poor results
A clinical study investigating napabucasin – an orally administered investigational agent designed to inhibit cancer stemness pathways by targeting STAT3 – in combination with standard of care (nab-paclitaxel plus gemcitabine) in patients with metastatic pancreatic cancer was discontinued in July 2019 due to poor results according to the company.(2)
Patients in the trial will be randomized in a 1:1 ratio to receive either two daily doses of 240 mg napabucasin in combination with nab-paclitaxel plus gemcitabine once weekly on three of every four weeks, or only nab-paclitaxel plus gemcitabine once weekly on three of every four weeks.
A total of 1,132 patients with metastatic pancreatic cancer who have not been previously treated with systemic chemotherapy or investigational agents will be enrolled in the study. The primary endpoint of the study is overall survival. Secondary endpoints include progression-free survival (PFS), objective response rate (ORR), disease control rate (DCR), safety and quality of life. Overall survival, PFS, ORR and DCR analyses will be conducted in the general study population as well as in biomarker-positive patients.
About Cancer Stem Cells Cancer stem cells (CSCs) possess the property of stemness – the ability to self-renew and differentiate into heterogeneous cancer cells. This allows the CSCs to act like seeds, causing a patient's cancer to relapse or spread within the body. Evidence suggests that these cells possess resistance to chemotherapy, radiation and targeted therapy as well as immunotherapies, so while such treatments can successfully shrink tumors, a population of CSCs may still survive.
About Napabucasin is an orally-administered, first-in-class, investigational agent designed to inhibit cancer stemness pathways by targeting STAT3. Napabucasin is currently being investigated in three phase 3 studies in advanced gastric and gastroesophageal junction (GEJ) (NCT02178956), colorectal (NCT02753127), and pancreatic cancer.
Reference:
Phase 3 Study Evaluating Novel Therapy for Pancreatic Cancer Discontinued
Further information about the study is available at www.ClinicalTrials.gov (NCT02993731).