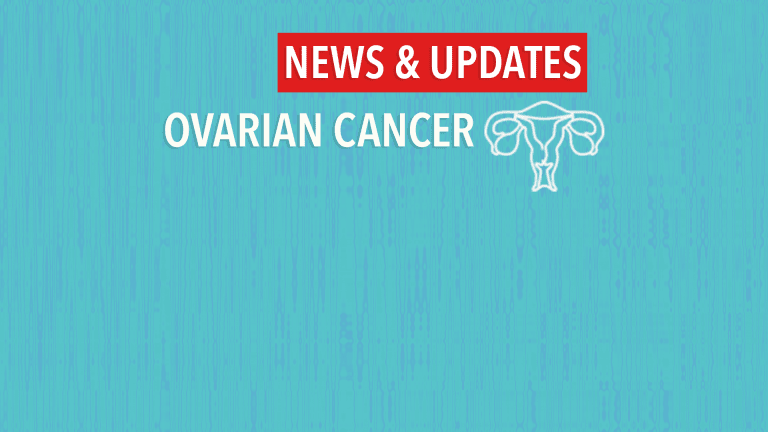 XMT-1536 in Ovarian Cancer
FDA grants fast track designation to XMT-1536 for ovarian cancer subset
by Dr. Brian Slomovitz 8/2020
A phase I expansion study of XMT-1536, a novel NaPi2b-targeting antibody-drug conjugate (ADC) in patients with previously treated metastatic ovarian cancer (OC) or non-small cell lung cancer (NSCLC) was presented at the Developmental Therapeutics session at the 2020 American Society of Clinical Oncology Annual Meeting. Based on this study, the FDA granted a fast track designation for certain ovarian cancer patients.
About XMT-1536
XMT-1536 is a first-in-class precision cancer medicine. The ADC targets the sodium-dependent phosphate transport protein NaPi2b, which is broadly expressed in NSCLC and ovarian cancer.
The overall response rate in this initial trial 35% with a disease control rate of 80% with 2 patients achieving a complete response. XMT-1536 was well tolerated with the most common side effects being fatigue, nausea, vomiting, fever, and decreased appetite. There were no grade 3 or higher neutropenia, neuropathy, ocular toxicity, or other side effects reported in this initial albeit small sample of patients.
The fast track designation is for the treatment of patients with platinum-resistant high grade serous ovarian cancer who have received up to three lines of prior systemic therapy or patients who have received four prior lines of systemic therapy regardless of platinum status. Treatment options for recurrent ovarian cancer are needed. This trial, and this FDA designation, are important first steps in this direction.
References:
mersana.com/wp-content/uploads/2020/05/2020-ASCO_XMT-1536_Poster_FINAL-14May2020.pdf