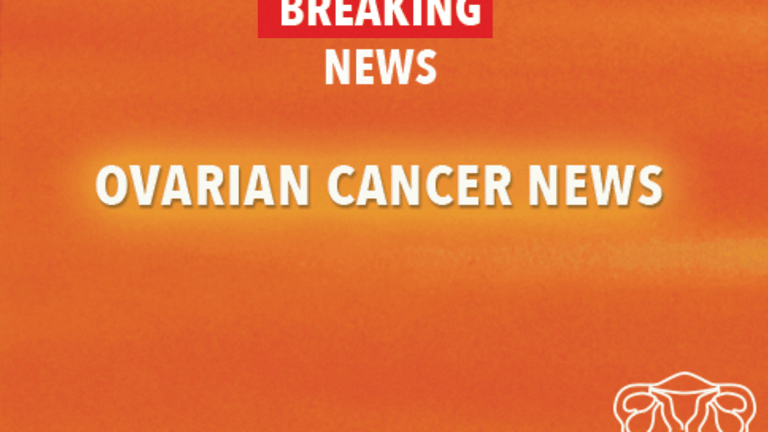 Women Report Symptoms Prior to Diagnosis of Ovarian Cancer
Women commonly report symptoms to their primary care provider during the year before a diagnosis of ovarian cancer.
The results of this study, which was conducted in the UK, were published in the British Medical Journal.
Ovarian cancer has the highest mortality rate of all gynecologic cancers. It is the fifth leading cause of cancer death among U.S. women, with a projected 21,550 new cases and 14,600 deaths in 2009.
One of the reasons that ovarian cancer tends to be so deadly is that it is often detected at a late stage when it is difficult to treat. An important focus of research, therefore, is the development of effective screening tests that will allow for the earlier detection of ovarian cancer. In addition to studies of blood tests and imaging, researchers are exploring whether certain symptoms can help identify women who may benefit from diagnostic testing.
Previously, a consensus statement from the American Cancer Society, the Gynecologic Cancer Foundation, and the Society of Gynecologic Oncologists recommended that women discuss the following symptoms with a physician: bloating, pelvic or abdominal pain, difficulty eating or feeling full quickly, and urinary symptoms (urgency or frequency). Although these symptoms can be caused by conditions other than ovarian cancer, women who experience these symptoms almost daily for more than a few weeks are encouraged to see a doctor, preferably a gynecologist.[1]
To further explore the occurrence of symptoms that may be related to ovarian cancer, researchers in the United Kingdom conducted a study among 212 women with ovarian cancer and 1,060 women without ovarian cancer.[2]
The researchers collected symptom information from the primary care medical records of all study participants. The focus was the year prior to the patient's diagnosis of ovarian cancer (or a comparable period for the women without ovarian cancer).
Symptoms that were significantly more common in women with ovarian cancer than in women without ovarian cancer were the following:
Abdominal distention
Postmenopausal bleeding
Loss of appetite
Increased urinary frequency
Abdominal pain
Rectal bleeding
Abdominal bloating
Eighty-five percent of women with ovarian cancer reported at least one of these symptoms in the year before their cancer diagnosis. In contrast, among the women without ovarian cancer, only 15% reported one or more of these symptoms.
The researchers conclude: "Women with ovarian cancer usually have symptoms and report them to primary care, sometimes months before diagnosis."
Although these symptoms may be caused by conditions other than ovarian cancer, women who are experiencing symptoms are advised to discuss them with their physician.
References:
[1] American Cancer Society. Ovarian cancer has early symptoms. First national consensus on common warning signs. Available at: http://www.cancer.org/docroot/NWS/content/NWS_1_1x_Ovarian_Cancer_Symptoms_The_Silence_Is_Broken.asp (Accessed June 20, 2007).
[2] Hamilton W, Peters TJ, Bankhead C, Sharp D. Risk of ovarian cancer in women with symptoms in primary care: population based case-control study. British Medical Journal. 2009;339:b2998.
Copyright © 2018 CancerConnect. All Rights Reserved.