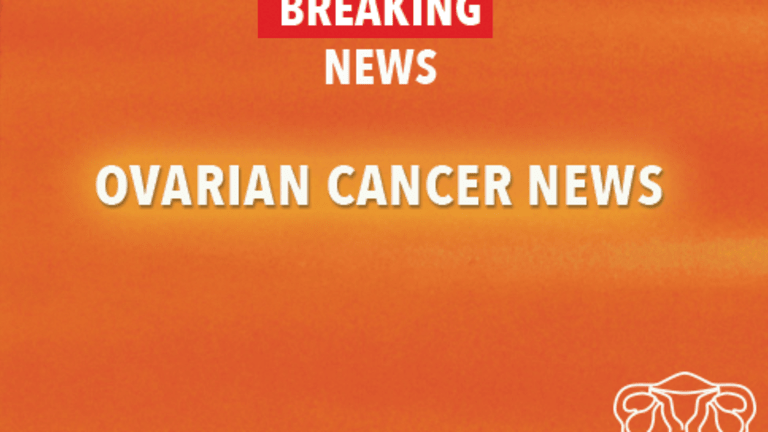 West Los Angeles's Premier Cancer Prevention 5K Gets Families Moving
West Los Angeles's Premier Cancer Prevention 5K Gets Families Moving
West Los Angeles's Premier Cancer Prevention 5K Gets Families Moving
The Kickin' Cancer!® 5K & Family Fun Day is the Lynne Cohen Foundation's flagship event to fight women's cancers, and has been a favorite in West Los Angeles since 2001. As an established community tradition, this event makes an impact for at-risk women both locally and across the nation.
Los Angeles, CA, August 10, 2015
1 in 8 women will be diagnosed with breast cancer in her lifetime, and there will be 21,290 new cases of ovarian cancer, the deadliest gynecologic cancer, in the U.S. this year alone. West LA is fighting back at the 14th Annual Kickin' Cancer!® 5K & Family Fun Day in Brentwood, Los Angeles on September 20th. As a local tradition, an official Globe-a-thon® partner, and with a growing cohort of Virtual Participants across the country, Kickin' Cancer!® is a movement… and it's personal.
Amy Cohen Epstein, Founder and Executive Director of the Lynne Cohen Foundation, says "I founded the Lynne Cohen Foundation with my sisters when I was just 21 years old after losing my mom, Lynne, to ovarian cancer. Prevention is our cure. The Kickin' Cancer!® 5K is our signature event, and it is the foundation's primary means of funding its Preventive Care Clinics, which aim to protect families like mine from losing their mothers, daughters, and sisters."
Every dollar raised at the Kickin' Cancer!® 5K funds an innovative network of Lynne Cohen Preventive Care Clinics, which bring a range of specialists and physicians together to address the needs of individual patients and their families. The resulting environment is human-centered and intensely collaborative. Personalized and preventive medicine is the way of the future. Dr. Lynda Roman, the Director of Gynecologic Oncology at USC, puts it this way, "Lynne Cohen Preventive Care Clinics are unique. To my knowledge, there are no other funded clinics that function quite like this."
While the benefits of research might take years to be used in the treatment of real patients, by funding these Preventive Care Clinics for women at risk, Kickin' Cancer!® 5K participants, donors, and fundraisers affect women's lives today.
Neighbors, friends, runners, and women currently facing cancer in Los Angeles describe Kickin' Cancer!® as "inspirational and personal." This blend of intimacy and impact fuels all those who hit the pavement for the cause. From the 5K Walk/Run, to the Stroller Run, to the Kiddie Fun Run, to the pre- and post-5K fitness classes by Burn 60 and others, to the Fit Family Expo, there's something for everyone.
"Kickin' Cancer! is such a great event," says long-time participant and Masters' title-holder, Grace Padilla. "It helps us all become more aware of breast and ovarian cancer risk, and I enjoy running for a cause," which puts an added sense of purpose into every stride. She has even launched a social media campaign for the cause: #Grace4Hope. Grace brings her kids along for the Family Fun Expo, which she enjoys with them post-race.
23-year-old KC Cord, whose mother passed away from breast cancer in January of 2013, says she'll be "running for (her) mom. One of the most powerful, motivational, and important lessons my mom left me before she passed from breast cancer is to live through and from inspiration. By participating in Kickin' Cancer! I am joining an army fighting women's cancers, and I aspire to not only honor my mother's fight, but to inspire this army to grow."
Taking action with purpose and sharing the journey with friends not only directly aids fund recipients, but fundraisers themselves are bolstered by the physical and emotional health benefits of altruism, athleticism, and remembrance. That's why Kickin' Cancer!® gets West LA moving for the cure: prevention.
By engaging local, national, and global communities in Kickin' Cancer!® athletic events, the Lynne Cohen Foundation supports women and families at risk for breast and ovarian cancers, and raises the endorphins and healthy living quotient for all participants. The flagship 5K event in Brentwood, Los Angeles offers a high impact and fun way to take meaningful action.
Can't be there in person? Virtual Participants fundraise online, and are welcomed to the family with a limited edition Kickin' Cancer!® T-Shirt for a #selfie4HOPE.
Register, Fundraise, or Donate at www.kickincancer.com
Date: September 20, 2015
Time: Expo Opens at 7:30 am | 5K Start at 9:00 am | Kiddie Fun Run Start at 10:30 | Event Closes at 11:15 am
Location: 11620 San Vicente Blvd. Los Angeles CA 90049 United States
Details:
The Kickin' Cancer!® 5K & Family Fun Day highlights include a non-competitive 5K Walk/Run & Stroller Run; a Kiddie Fun Run; Pre- and Post-Run Workout Classes by Burn60, Sara Haley, and others; a Family Expo with giveaways, fitness activities & entertainment; a Kids' Corner including a bounce house, t-shirt coloring contest & prizes; individual & team fundraising awards for the top finishers; and a Kickin' Cancer!® Tribute Wall to honor and remember all those touched by cancer.
Kickin' Cancer!: www.kickincancer.com
About Lynne Cohen Foundation:

The Lynne Cohen Foundation focuses on prevention and early detection to combat ovarian and breast cancers. The Foundation was founded in 1998 in memory of Lynne Cohen, a loving wife, ready volunteer, and devoted mother. Her daughter, Amy Cohen Epstein, is the President and Executive Director of the Foundation, and is committed to providing at-risk women with the knowledge and clinical support needed to take action proactively, catch cancer early, prevent it altogether, or fight it hard; all with with a unique multidisciplinary team approach. Her efforts have been recognized by the Today Show, People Magazine, and the Reader's Digest Health Heroes Award. Amy and the Lynne Cohen Foundation continue this work on behalf of all at-risk women, and in memory of Amy's mom. www.lynnecohenfoundation.org

———————————
NEW Videos:
The 5K
The Clinics
The Clinics: Interviews
2015 Press:
2014 Press:
Brentwood News, Community Matters; September 19 – October 16, 2014; by Jennifer Eden, Managing Editor
For Media Related Inquiries, Please Contact:ginna@lcfocr.org
For Sponsorship Opportunities, Please Contact:kimberlygmorales@lcfocr.org
Copyright © 2018 CancerConnect. All Rights Reserved.