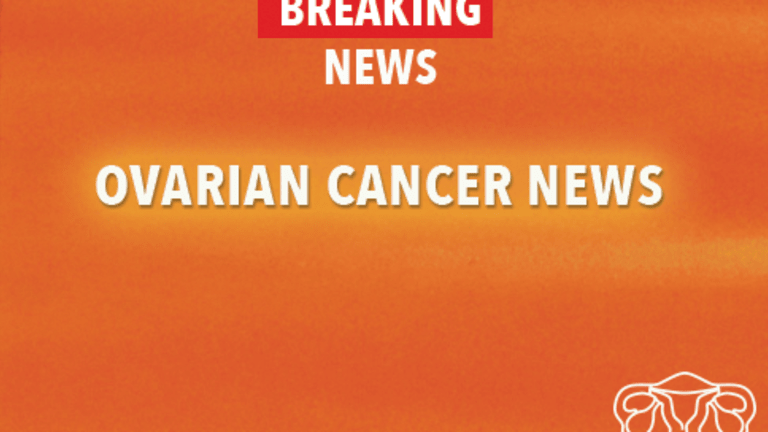 Weekly Topotecan Effective for Recurrent Ovarian Cancer
Weekly Topotecan Effective for Recurrent Ovarian Cancer
Results of a phase II clinical trial, presented at the 23rd annual Chemotherapy Foundation Symposium held in New York, suggest that weekly treatment with the chemotherapy drug topotecan is effective for patients with recurrent ovarian cancer.
Ovarian cancer is one of the most deadly gynecologic cancers because it tends to be diagnosed at a late stage (once the cancer has spread); it is thus difficult to cure. Patients may not notice symptoms of early-stage ovarian cancer, which can include vague sensations such as bloating, constipation, diarrhea, and/or abdominal pain.
Although advanced ovarian cancer may respond to initial therapy, it often recurs; this stage is referred to as recurrent ovarian cancer. Patients with recurrent ovarian cancer have poor long-term outcomes with standard treatment approaches. In an effort to improve outcomes, researchers continue to evaluate new approaches.
Topotecan is a chemotherapy drug commonly used to treat ovarian cancer. However, since optimal scheduling and dosing regimens have not been established, several approaches have been used in an attempt to maximize treatment outcomes while minimizing toxicity.
To assess a weekly regimen of topotecan, researchers from Israel conducted a phase II clinical trial. The study enrolled 45 patients, the majority of whom had stage III or stage IV disease and had received prior therapy. Roughly 60% of patients had cancer that was responsive to platinum-based chemotherapy drugs, and 40% had platinum-resistant cancer.
Results of the study suggest that weekly topotecan provided anticancer activity and was well tolerated:
35.5% of patients had at least a partial reduction in detectable cancer following treatment.
The median time to cancer progression was 4.3 months.
Survival at one year was 76%.
Survival at two years was 50%.
There were virtually no severe side effects reported.
Both platinum-sensitive and platinum-resistant patients responded well to therapy.
The researchers concluded that weekly topotecan provides anticancer activity and is generally well tolerated. However, direct comparative trials are necessary to provide definitive information about the optimal scheduling of this drug for treatment of recurrent ovarian cancer.
Reference: Safra T, Inbar M, Levy T. Topotecan in ovarian cancer: schedules and doses, activity, and toxicity. Proceedings from the 23rd annual Chemotherapy Foundation Symposium. November 2005. New York. Abstract #59.
Related News:Thalidomide for Recurrent Ovarian Cancer Has Benefits but Does Not Improve Overall Survival
Copyright © 2018 CancerConnect. All Rights Reserved.