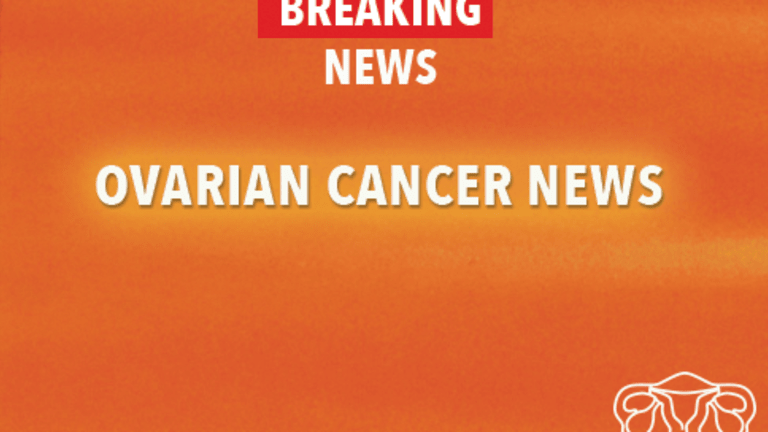 Topotecan Confirmed Effective for Platinum-Sensitive Recurrent Ovarian Cancer
Topotecan Confirmed Effective for Platinum-Sensitive Recurrent Ovarian Cancer
Women who have advanced cancer of the ovary are often treated with surgery, followed by a chemotherapy combination that includes the drug, cisplatin. Now, U.S. researchers confirm previous findings that the agent, topotecan, is active against ovarian cancer that recurs (returns) 6 months or more after treatment.
Cancer of the ovary is characterized by the presence of cancer cells in the ovary. There are 2 ovaries, located on either side of the uterus, or womb. Most of these cancers are of the lining, or
epithelium, of the ovary. Treatment depends on the stage of disease (extent of disease at diagnosis), but commonly involves surgery to remove the cancer, consisting of removal of the uterus, fallopian tubes, ovaries, the fatty tissue of the abdomen, and perhaps area lymph nodes. Following the surgery, many women receive a combination chemotherapy with cisplatin (a
platinum compound) and/or radiation therapy. Some women may experience a recurrence of cancer some time after chemotherapy with cisplatin. Those who experience a recurrence within 6 months are considered to have
platinum-resistant disease, while those who have a recurrence after more than 6 months are said to have
platinum-sensitive disease. For patients who have advanced ovarian cancer that recurs, additional treatments are needed to control the cancer, relieve the symptoms of disease, and prolong survival time. Previous studies have suggested that topotecan is an agent that is effective against both platinum-resistant and platinum-sensitive ovarian cancer. Researchers from several U.S. medical centers studied the effect of topotecan against recurrent platinum-sensitive ovarian cancer.
Forty-seven women with recurrent platinum-sensitive ovarian cancer were treated with a single intravenous infusion of topotecan every 21 days. The response rate with this therapy was 33%, with 2 complete and 13 partial responses. The average duration of the response was 11 months. Side effects included low blood counts, which were treated with biologic therapies, such as Neupogen®, as well as with blood transfusions. Fatigue occurred in 15% of patients, including 5 women who had to discontinue their treatment even though their disease was responding.
The researchers concluded that these findings confirm that topotecan is an active anti-cancer drug for platinum-sensitive ovarian cancer that recurs after initial treatment. Topotecan is likely to be most effective when used in combination with other chemotherapy drugs. Future studies may use a lower dose of topotecan to reduce the number of persons who experience fatigue as a side effect. Persons who have cancer of the ovary may wish to talk with their doctor about the risks and benefits of topotecan with cisplatin or other chemotherapy drugs, or of participating in a clinical trial in which other new treatments are being studied.
(Journal of Clinical Oncology, Vol 18, No 5, pp 1062-1070, 2000).
Copyright © 2018 CancerConnect. All Rights Reserved.