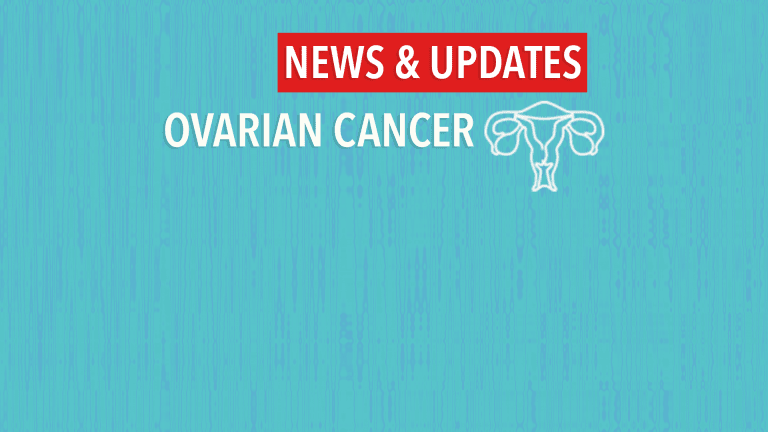 The Next Step: Thriving through Survivorship From Ovarian Cancer
Survivorship, post treatment follow up and care plan following treatment for ovarian cancer.
Dr. Ritu Salani M.D. Gynecologic Oncologist The Ohio State University –Arthur G. James Cancer Hospital
After the completion of treatment for ovarian cancer, the focus of survivorship care is on both the management of the side effects of cancer and its treatment (typically surgery and chemotherapy) as well as on the prevention/ detection of recurrence or new cancers.
A holistic approach to care extending beyond cancer treatment alone benefits gynecologic cancer survivors. In addition to surveillance for cancer recurrence and late treatment side effects, survivors benefit from guidance on hormonal, contraceptive, and fertility management and promotion of cardiovascular, bone, brain, and sexual health.
The most important thing is to return to a sense of well-being and get back into a routine. This begins by increasing physical activity and eating a healthy diet but also by taking the time to rest and recover when needed. 
Survivorship Care Plan
Your doctor or treatment team should have provided specific instructions for followup surveillance (monitoring for recurrence), which can be provided in a survivorship care plan. With this information you can be on the same page as all of your healthcare providers and avoid unnecessary testing.
For patients with a history of epithelial ovarian cancer, the Society of Gynecologic Oncology recommends systems review and physical examination every 3 months for the first 2 years, every 4 to 6 months for the third year, every 6 months for the fourth and fifth years, and annually after 5 years.
Measurement of CA-125 is optional, as no survival advantage has been demonstrated in women whose recurrence was diagnosed by CA-125 as compared with those diagnosed clinically. If clinical recurrence is suspected, CT, PET, or both and CA-125 testing are recommended. 

Jonna's Body, Please Hold
Actress, playwright, and three-time cancer survivor Jonna Tamases celebrates life from center stage.
Monitor for Symptoms
It is important to be aware of the common signs and symptoms of recurrent ovarian cancer, which often differ from the side effects of treatment. These symptoms often include abdominal bloating or swelling, persistent abdominal/pelvic pain, changes in bowel or bladder habits, and shortness of breath, among others. If you notice any of these symptoms, contact your healthcare provider for evaluation. Furthermore, remember that you will continue to be at risk for other cancers, so you should continue with appropriate cancer screening and consider genetic risk assessment (if you are not already doing so).
Monitor for Side Effects of Treatment
To some degree all ovarian cancer survivors experience long-term and late effects of cancer and its treatment. One of the most common symptoms is fatigue, which may last for years after treatment. Other commonly reported symptoms include psychological distress (including anxiety and depression), insomnia, memory loss (often referred to as "chemo brain"), chronic pain, and neuropathy. Women have also reported menopausal symptoms, sexual dysfunction, and lymphedema (swelling in the legs). It is important to be aware of the possible side effects and address concerns with your healthcare provider, as treatments may be available.
Are there proactive steps that women can take to combat ongoing side effects and contribute to overall wellbeing?
Getting back into routine and embracing a healthy lifestyle are critical first steps. This not only includes regular exercise and a well balanced diet but also improving lifestyle behaviors such as quitting tobacco and maintaining a healthy weight. Additionally, it is very important to make sure that other medical problems, such as diabetes, are well managed, as this can improve overall outcomes and reduce the risk of other health problems.
The other thing is to really listen to your body and seek out additional help for specific side effects. Individual treatments may be available and are often underutilized by women dealing with this disease. For example, if a woman is dealing with chronic pain, there are several options available. Though this includes medications, options such as acupuncture and physical therapy have also been shown to be beneficial. Cognitive behavioral therapy can help with multiple symptoms, such as insomnia, sexual dysfunction, and even dealing with the fear of recurrence, to name a few. I encourage all women to be proactive about discussing these issues with their healthcare providers to get the assistance they need.
Fear of recurrence can be a major concern of survivors. What steps can patients take to help manage these fears?
As the diagnosis of cancer is a life-changing experience, all ovarian cancer survivors experience anxiety and a fear of recurrence. I recommend that all patients (and their families) consider counseling or support groups to help explore and manage personal fears.
Support groups play an invaluable role for survivors and their loved ones. They provide a resource not only for women who have already been through treatment but also for those who are just starting their journeys, as well as their family members and caregivers. Participating in support groups can help alleviate the fear of recurrence and help manage expectations for the future.
A good understanding of the disease, treatments, and plans for follow-up can also help manage fears of recurrence. This knowledge can be empowering to both the patient and her family. Patients should also make sure that they have good access to the treating physician and to support services to have questions answered whenever necessary.
Ritu Salani, MD,is a gynecologic oncologist and clinician-scientist with The Ohio State University Comprehensive Cancer Center – Arthur G. James Cancer Hospital and Richard J. Solove Research Institute (OSUCCC – James) in Columbus, Ohio. The OSUCCC – James is the only National Cancer Institute-designated comprehensive cancer center in central and southern Ohio. Dr. Salani received her medical degree from Northeastern Ohio Universities College of Medicine, and then went on to complete her obstetrics/gynecology residency at Emory University School of Medicine in Atlanta, Georgia. She completed both a gynecologic oncology fellowship and Master's of Business Administration at the Johns Hopkins University. To learn more about the gynecologic oncology treatment and research at The OSUCCC – James, visitcancer.osu.edu.