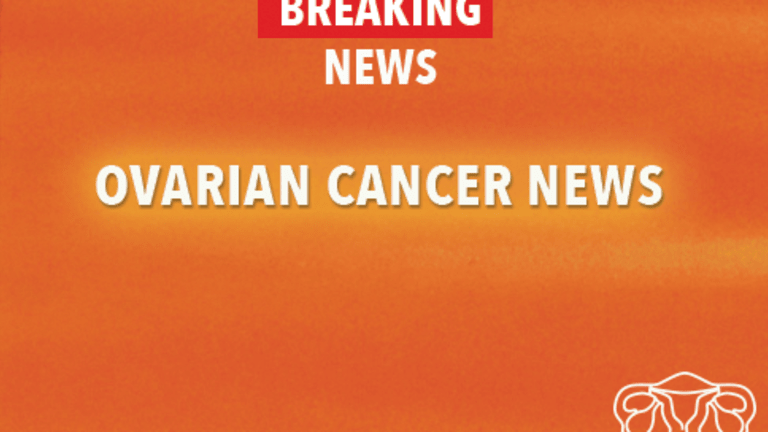 Symptoms of Early Ovarian Cancer Inadequately Screened
Symptoms of Early Ovarian Cancer Inadequately Screened
Symptoms of Early Ovarian Cancer Inadequately Screened
According to a recent on-line publication in the journal Cancer, many women who are diagnosed with ovarian cancer were aware of symptoms of the disease between 3 years and 4 months prior to diagnosis. However, these women were not referred to appropriate testing. Since ovarian cancer is highly aggressive, this time lapse may affect a patient's survival.
Ovarian cancer is a malignancy that arises from cells within the ovaries. Approximately 25,000 new cases of ovarian cancer are diagnosed in the United States each year. Once ovarian cancer has spread from its site of origin, cure rates are dismal with standard treatment options. Since symptoms of ovarian cancer are often vague, the vast majority of cases are not detected until the disease has already spread. Signs of the disease may include abdominal swelling or bloating, abdominal or pelvic discomfort, diarrhea, or constipation. These symptoms are often ignored since they tend to not be severe in early stages of the disease. Furthermore, due to the nature of these symptoms, physicians often prescribe testing for gastrointestinal disorders, rather than ovarian cancer. Thus, the cancer is generally detected once it's too advanced to cure. With cure rates falling dramatically with the advancement of this disease, early detection and treatment are imperative in achieving long-term survival.
Researchers from the University of California in Sacramento evaluated data including nearly 20,000 women. Nearly 2,000 of the women were diagnosed with ovarian cancer, over 6,000 had been diagnosed with early breast cancer, and nearly 11,000 had no cancer. Diagnosis codes and claims for diagnostic procedures were compared in these elderly, Medicare-enrolled women. According to results, symptoms of ovarian cancer were widely prevalent, yet just a fraction of the women were screening for the disease. Only about one-quarter of women who complained of abdominal pain or swelling to their physician underwent testing for ovarian cancer in a timely manner. As early as one year prior to a diagnosis of ovarian cancer, patients diagnosed with the disease were twice as likely to complain to their physicians of abdominal swelling or pelvic pain. As early as 9 months prior to a diagnosis of ovarian cancer, patients with the disease were also much more likely to complain of abdominal pain. Three years to 4 months prior to diagnosis of ovarian cancer, 40% of patients diagnosed with the disease had at least one or two visits to their physician because of abdominal or pelvic symptoms, such as pain or bloating. Only 25% of these patients underwent testing specific for ovarian cancer (pelvic imaging or blood tests for the CA125 marker) in that time period.
The researchers concluded that testing for ovarian cancer is significantly delayed in patients with symptoms indicative of ovarian cancer. Unfortunately, these symptoms are not exclusive of ovarian cancer, and many patients undergo abdominal imaging or gastrointestinal procedures instead of pelvic imaging or testing for CA125. Patients who are experiencing either vague or severe, but abnormal abdominal or pelvic bloating, swelling, pain, or diarrhea or constipation should speak with their physician regarding their individual risks and benefits of screening for ovarian cancer.
Reference: Smith LH, et al. Ovarian Cancer: Can We Make the Clinical Diagnosis Earlier? *Cancer;*Published Online: August 22, 2005 (DOI: 10.1002/cncr.21310); Print Issue Date: October 1, 2005.
Related News:Blood Test May Help Screen for Ovarian Cancer
Copyright © 2018 CancerConnect. All Rights Reserved.