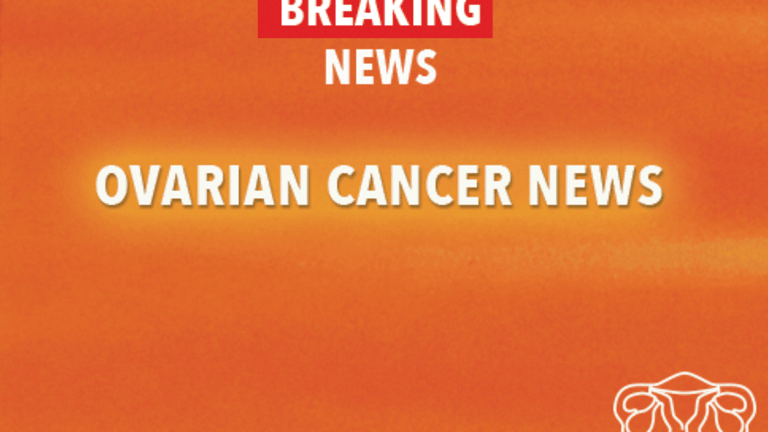 Symptoms May Do Little to Improve Early Detection of Ovarian Cancer
Symptoms May Do Little to Improve Early Detection of Ovarian Cancer
Symptoms May Do Little to Improve Early Detection of Ovarian Cancer
Use of symptoms to trigger medical evaluation for ovarian cancer may not greatly increase early detection of ovarian cancer, and would result in a diagnosis of ovarian cancer in only 1 out of 100 women with symptoms. These results were published in the Journal of the National Cancer Institute.
Ovarian cancer has the highest mortality rate of all gynecologic cancers. It is the fifth leading cause of cancer death among U.S. women, with an estimated 21,550 new cases and 14,600 deaths in 2009.
One of the reasons that ovarian cancer tends to be so deadly is that it is often detected at a late stage when it is difficult to treat. An important focus of research, therefore, is the development of effective screening tests that will allow for the earlier detection of ovarian cancer. In addition to studies of blood tests and imaging, researchers are exploring whether certain symptoms can help identify women who may benefit from diagnostic testing.
In 2007, a consensus statement from the American Cancer Society, the Gynecologic Cancer Foundation, and the Society of Gynecologic Oncologists recommended that women discuss the following symptoms with a physician: bloating, pelvic or abdominal pain, difficulty eating or feeling full quickly, and urinary symptoms (urgency or frequency). Although these symptoms can be caused by conditions other than ovarian cancer, women who experience these symptoms almost daily for more than a few weeks are encouraged to see a doctor, preferably a gynecologist.[1]
In the current study, researchers explored the relationship between symptoms and ovarian cancer among 812 women with ovarian cancer and 1,313 women without ovarian cancer.[2]
A "symptom index" was considered positive if patients had experienced pelvic or abdominal pain, bloating, or feeling full at least daily for at least once a week, with onset during the year prior to cancer diagnosis (or prior to a reference date for women without cancer).
Patients were considered to have met the symptom criteria from the 1997 consensus statement if they had experienced any of the above symptoms or urinary urgency/frequency for at least one month during the year prior to diagnosis or reference date.
As has been previously reported, these symptoms were more common among women with ovarian cancer than among women without ovarian cancer. A positive symptom index occurred in 62.3% of women with early-stage ovarian cancer, 70.7% of women with late-stage ovarian cancer, and 5.1% of women without ovarian cancer. Results using the consensus criteria were generally similar.
Although many women with ovarian cancer reported symptoms, these symptoms tended to become noticeable only shortly before diagnosis, even in women with advanced cancer. Of the women with symptoms, more than 70% reported that they'd first noticed the symptoms less than six months before diagnosis.
In the general population, if all women who met the symptom criteria were evaluated for ovarian cancer, an estimated 1 out of 100 would be found to have ovarian cancer.
Although this study suggests that evaluation of symptoms may do little to improve the early detection of ovarian cancer, organizations such as the American Cancer Society recommend that women who experience symptoms of ovarian cancer almost daily for more than a few weeks discuss these symptoms with a doctor.
An accompanying editorial notes that the results of this study "highlight the urgent need to develop better molecular markers and improved imaging modalities for ovarian cancer screening. The recognition ofspecific symptoms associated with ovarian cancer has value. However, to truly affect the cure of ovarian cancer, we need better diagnostic tools for asymptomatic women."[3]
References:
[1] American Cancer Society. Ovarian cancer has early symptoms. First national consensus on common warning signs. Available at: http://www.cancer.org/docroot/NWS/content/NWS_1_1x_Ovarian_Cancer_Symptoms_The_Silence_Is_Broken.asp (Accessed February 4, 2010).
[2] Rossing MA, Wicklund KG, Cushing-Haugen KL, Weiss NS. Predictive value of symptoms for early detection of ovarian cancer. Journal of the National Cancer Institute [early online publication]. January 28, 2010.
[3] Cass I, Karlan BY. Ovarian cancer symptoms speak out—but what are they saying? Journal of the National Cancer Institute [early online publication]. January 28, 2010.
Copyright © 2018 CancerConnect. All Rights Reserved.