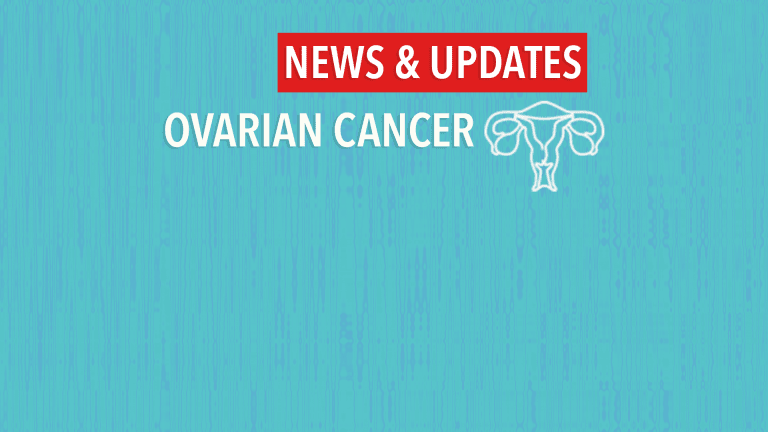 Sitravatinib and Tislelizumab for Resistant Ovarian Cancer
Novel combination of sitravatinib and tislelizumab shows manageable safety and promising activity in phase Ib study
by Dr. C.H. Weaver M.D. 12/2019
Results of an early phase clinical study evaluating the novel combination of sitravatinib and tislelizumab were reported at the ESMO Immuno-Oncology Congress 2019 in Geneva, Switzerland and afre encouraging for the treatment of advanced ovarian cancer.
Sitravatinib is an investigational, orally bio-available, receptor tyrosine-kinase inhibitor with immune modulatory activity as well as potential anti-tumour activity, while tislelizumab is an investigational, humanised IgG4 monoclonal antibody with high affinity that specifically binds PD-1.
Patients with recurrent, platinum-resistant, epithelial ovarian cancer were treated with 120 mg of sitravatinib once daily in combination with 200 mg tislelizumab every 3 weeks along with patients with other types of cancer. As of 17 July 2019, 20 women with ovarian cancer and a median age of 66.0 years of age who had been treated with an average of 5 prior treatments were evaluated.
Overall 23% of patients these heavily pretreated patients with refractory disease responded to treatment and over half had stable disease. Nearly half of the patients however required discontinuation of treatment due to significant side effects.
Side effects should be less severe when treatment is used in less heavily pretreatred patients – the drug combination will undergo continued development earlier in the disease process in additional clinical trials as a result of the promising anti-cancer activity in platinum-resistant recurrent ovarian cancer.
Reference
94O – Gao B, Goh J, Markman B, et al. Safety and antitumor activity of sitravatinib in combination with tislelizumab in patients with advanced solid tumors: Ovarian cancer cohort data.