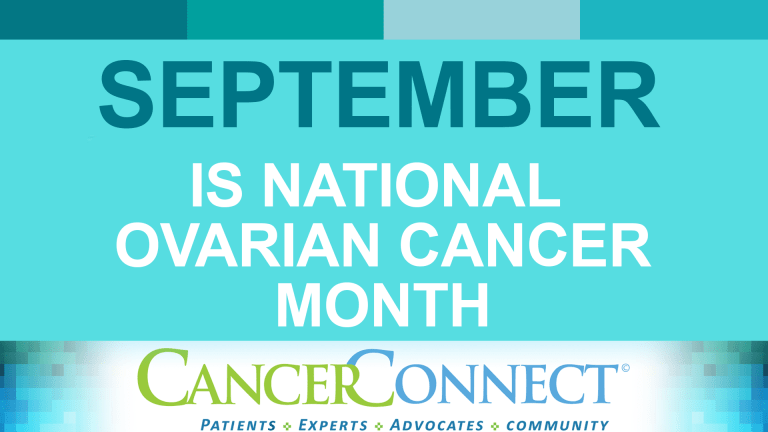 September Is National Ovarian Cancer Awareness Month
Advances in the management of Ovarian Cancer continue to improve treatment.
by Dr. C.H. Weaver M.D. 9/2020
As the month of September brings ovarian cancer into focus, it's time to increase understanding of the disease and the recent advances made in treatment. The American Cancer Society (ACS) estimates that in 2020 there will be over 23,000 women in the United States diagnosed with ovarian cancer and over 15,000 will die of ovarian cancer in 2019. (1)
The high death rate from ovarian cancer is largely attributed to the fact that the disease is often diagnosed once it has already become advanced, making effective treatment difficult. Recent advances in genomics, the use of newer precision cancer medicines and maintenance therapy however are beginning to turn the tide and improve outcomes. Keep current with the Cancer Connect newsletter, several pivotal clinical trials will be releasing results at the European Society of Medical Oncology (ESMO) in late September.
Key Developments in the News
Ovarian Cancer Information
GET SUPPORT:
Learning More About Ovarian Cancer
To find expanded information on the prevention, screening, and treatment of ovarian cancer, stay updated with the lasted news on the disease, and join an ovarian cancer community, visit the Ovarian Cancer Information & News Center
References: