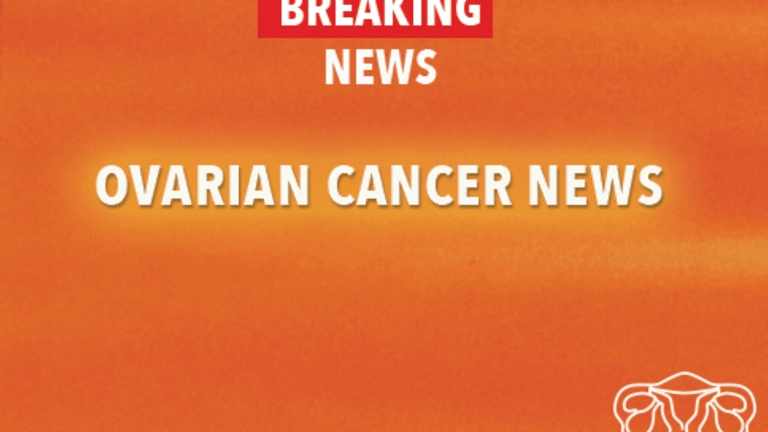 Radiation,Therapy,&Chemotherapy,May Help Prevent Recurrences in Women with OC
Radiation Therapy,Given after Surgery and Chemotherapy,May Help Prevent Recurrences in Women with Advanced OvarianCancer
The use of radiation therapy, delivered to the abdomen and pelvic areas, may help prevent cancer recurrences in women who achieve a complete remission after surgery and chemotherapy for ovarian cancer. Such therapy may be of particular benefit to those with advanced disease, according to a recent report by Austrian researchers.
Cancer of the ovary is characterized by the presence of cancer cells in 1 or both ovaries, which are located on either side of the uterus, or womb. Most cancers of the ovary are in the lining, or epithelium,of the ovary and are sometimes referred to as ovarian epithelial cancer. Treatment options for ovarian epithelial cancer depend on a number of factors, including the stage of disease (extent of disease at diagnosis).
Stage III ovarian cancer is defined as cancer that is found in 1 or both ovaries and has spread to the nearby lymph nodes or other areas in the abdomen.
Stage IV ovarian cancer consists of cancer that is found in 1 or both ovaries and has spread to other parts of the body outside of the abdomen. Treatment for stage III and stage IV ovarian cancer, often referred to as advanced or metastatic cancer, commonly involves surgery to remove the uterus (called a hysterectomy) as well as the fallopian tubes, ovaries, and as much of the cancer as possible (called a bilateral salpingo-oophorectomy). Nearby lymph nodes may also be removed (called a lymphadenectomy) as may the fatty tissues in the abdomen and/or pelvis area (called an omentectomy) may also be removed to determine whether the cancer cells have spread to these areas. After the surgery, many women receive a chemotherapy combination that includes a platinum-based drug, such as cisplatin or carboplatin. Overall response rates following platinum-based chemotherapy range from 40 to 60%. However, even women who have no remaining detectable cancer after this therapy are at risk for a recurrence (return) of the cancer later. For this reason, researchers continue to study whether additional therapy, such as radiation therapy, might help prevent such a recurrence for some women.

Austrian researchers treated 64 women who had ovarian cancer, most of whom had advanced disease. Specifically, 4 women had stage IC, 2 had stage II, 54 had stage III, and 4 had stage IV ovarian cancer. All underwent surgery, which consisted of a total abdominal hysterectomy, bilateral salpingo-oophorectomy, omentectomy, and lymphadenectomy. After the surgery, the women received chemotherapy with carboplatin, epirubicin, and prednimustine. Then, 32 women who had no remaining detectable cancer were assigned to receive either no further treatment or radiation therapy. The radiation therapy regimen consisted of the delivery of high-energy rays to the whole abdominal area, with additional treatment to the pelvis and para-aortic areas, over a period of 4 weeks. After 2 years, 31% of women who had received radiation therapy and 44% of those who had not received radiation therapy had experienced a recurrence. After 5 years, 51% of those who had received radiation therapy and 74% of those who did not had a recurrence. The 2-year survival rates were 87% in women who received radiation therapy and 61% in those who had not. The 5-year survival rates were 59% for the radiation therapy group and 33% for the group having chemotherapy only. These differences in recurrence and survival rates between the 2 treatment groups were even more pronounced in women with stage III disease.
The researchers concluded that the use of radiation therapy appears to be a promising treatment option for women with advanced ovarian cancer who have had a complete remission after surgery and platinum-based chemotherapy. Persons who have advanced ovarian cancer may wish to talk with their doctor about the risks and benefits of participating in a clinical trial (research study) in which a promising new chemotherapy/radiation therapy regimen is being studied. (Gynecologic Oncology, Vol 72, No 2, pp 215-219, 1999)
Copyright © 2018 CancerConnect. All Rights Reserved.