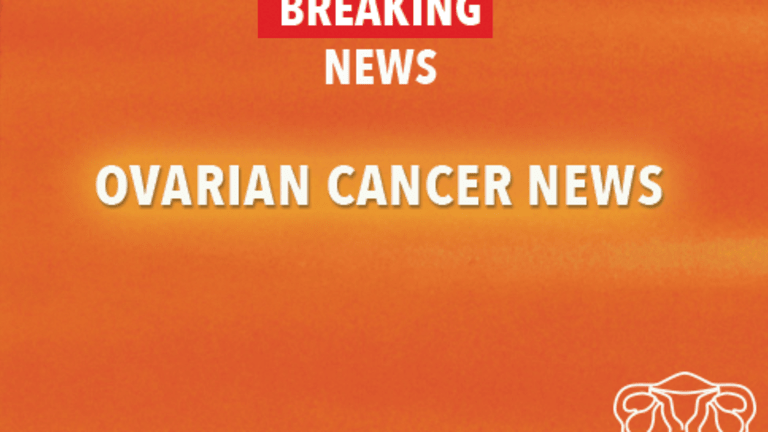 Paraplatin®/Cytoxan® a Possible Alternative for Ovarian Cancer
Paraplatin®/Cytoxan® a Possible Alternative for Ovarian Cancer
According to an article recently published in the Annals of Oncology, the chemotherapy combination consisting of Paraplatin® (carboplatin) plus Cytoxan® (cyclophosphamide) may be an effective alternative to the standard combination of Paraplatin and Taxol® (paclitaxel) for the treatment of advanced ovarian cancer.
The two ovaries are located in the female pelvis and are responsible for storing and releasing eggs. Advanced ovarian cancer refers to cancer that had spread from the ovaries to other areas of the body. Chemotherapy is typically a major component of standard therapy for patients with advanced ovarian cancer. One standard chemotherapy combination is Paraplatin plus Taxol. However, the side effects associated with this treatment regimen may be difficult for some patients to tolerate, particularly elderly patients or those with other existing medical conditions. In an effort to improve treatment of ovarian cancer, researchers continue to evaluate different chemotherapy regimens as well as novel therapeutic strategies.
Researchers from France recently conducted a study to compare two different chemotherapy regimens in elderly women (70 years or older) with advanced ovarian cancer. This study included 83 patients who had been treated with Paraplatin/Cytoxan (CC) in a previous clinical trial. They were compared to 75 patients who had been treated with Paraplatin/Taxol (CP).
Patients in the CC group tended to experience more frequent suboptimal results from surgery, increased low levels of the protein albumin, more depression symptoms, more frequent abnormal Mini-Mental Status scores, and a decreased rate of overall ability to perform daily activities and also tended to increase their use of other medications.
Overall survival was similar between the two groups of patients, however, when separate variables were considered, treatment with Taxol was associated with a decrease in overall survival.
Other factors associated with a poorer overall survival included an increased age, depression symptoms prior to therapy, and more advanced stage of disease.
The researchers concluded that chemotherapy including Paraplatin/Cytoxan may provide an effective alternative to Paraplatin/Taxol for some patients with ovarian cancer. Since this was a comparison of two separate trials, a clinical trial directly comparing the two chemotherapy combinations is necessary to truly determine the clinical effectiveness of each regimen and to identify subgroups of patients who may benefit more from one approach than the other.
Patients with advanced ovarian cancer may wish to speak with their physician regarding their individual risks and benefits of participating in a clinical trial further evaluating CC or other novel chemotherapy or targeted regimens. Two sources of information regarding ongoing clinical trials include the National Cancer Institute (www.cancer.gov) and www.eCancerTrials.com.
Reference: Tredan O, Geay J-F, Touzet S, et al. Carboplatin/cyclophosphamide or carboplatin/paclitaxel in elderly patients with advanced ovarian cancer? Analysis of two consecutive trials from the group d'Investigateurs Nationaux pour l'Etude des Cancers Ovariens. Annals of Oncology. 2007;18: 256-262.
Related News:Gemzar®/Paraplatin® Followed by Taxol®/Paraplatin® as Initial Therapy in Advanced Ovarian Cancer (03/28/2006)
Copyright Ovarian Cancer Information Center on CancerConsultants.com
Copyright © 2018 CancerConnect. All Rights Reserved.