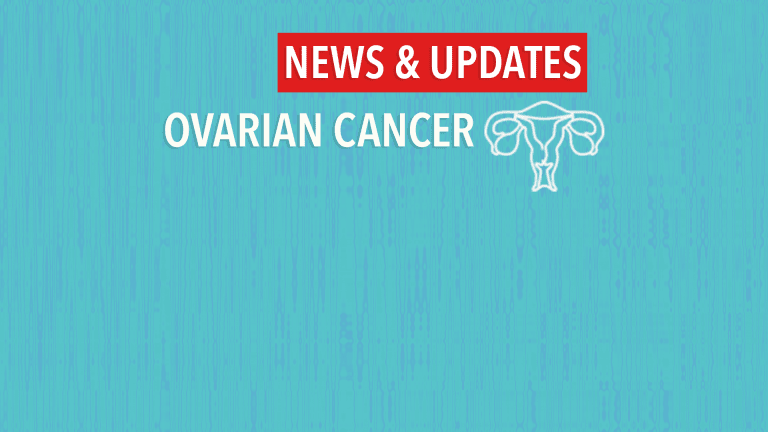 Ovarian Cancer Screening-An Update
Dr. Sarah F. Adams, MD, The Victor and Ruby Hansen Surface Professor in Ovarian Cancer Research provides an update.
Dr. Sarah F. Adams, M.D. 7/15/18
Assistant Professor, Division of Gynecologic Oncology
The University of New Mexico Cancer Center
HERA Women's Cancer Foundation Board Member
While progress has been made in diagnosing other forms of female cancers, the survival statistics for women diagnosed with ovarian cancer are grim. According to the American Cancer Society, one in 72 women will be diagnosed with ovarian cancer. With early detection about 94 percent will survive longer than five years, but only 20 percent of ovarian cancer is caught early.
The poor survival rate for women with ovarian cancer is due to the fact that most women are not diagnosed until the tumor has already spread through the abdominal cavity. To improve early detection, researchers are actively working to develop ovarian cancer screening tests, and advocates are working to educate women and their caregivers about symptoms. Women need to be aware of the symptoms and be their own advocates in their healthcare decisions.
Currently, there is no early-detection test for ovarian cancer. Many approaches to ovarian cancer screening have been evaluated, including blood tests for biomarkers, pelvic ultrasounds, and combinations of these. While some protocols have identified more women with early-stage disease, concerns that false-positive results (a positive test result in a woman without cancer) would lead to unnecessary surgeries have resulted in the current recommendations against routine screening of asymptomatic women. This continues to be a high-priority area of research, however, and evidence of improved specificity of new biomarkers provides hope that a better understanding of ovarian cancer biology will ultimately lead to the development of an effective screening test.
It is important to note that recommendations against routine screening do not apply to women with symptoms or women with a genetic predisposition to ovarian cancer.
Large studies have identified four common symptoms experienced by women with a new diagnosis of ovarian cancer: pelvic pain or pressure, early satiety or feeling full, abdominal bloating, and urinary urgency. Although these symptoms may be vague and can be associated with other conditions, women should report them to their doctors. In addition, women with a history of breast, ovarian, colon, or other gastrointestinal cancers in their families should consider a consultation with a genetic counselor to determine whether they carry genetic mutations that increase the risk of ovarian cancer. By identifying factors that modify or increase the risk of cancer, women can make informed decisions about risk reduction and cancer prevention.
Fortunately, the risk of ovarian cancer can be significantly reduced, even among women with a strong family history of cancer. Surgery to remove the ovaries and the fallopian tubes has been shown to reduce rates of ovarian cancer by greater than 95 percent. Another option for women who desire future childbearing is to consider oral contraceptives. The risk of ovarian cancer in women who have taken birth control pills is reduced by as much as 40 percent, and the protective effect increases with length of use. This is true even among women with an elevated risk due to family history or genetic predisposition.
In summary, opportunities for risk reduction can reduce cancer incidence, while early detection will allow women to seek care early, when they have the best chance for a cure.
Sarah F. Adams, MD, currently serves as the Victor and Ruby Hansen Surface Professor in Ovarian Cancer Research at the University of New Mexico Cancer Center; she is an Assistant Professor in the Division of Gynecologic Oncology. Dr. Adams is a graduate of the University of Chicago Pritzker School of Medicine, as well as Harvard University. She is a board member of the HERA Women's Cancer Foundation.
TheHERA Women's Cancer Foundationis a nonprofit organization whose mission is to stop the loss of women from ovarian cancer by promotinghealth, empowerment, research, and awareness. HERA raises funds to provide scientific research grants and community awareness grants. HERA's signature fundraising events are the Climb4Life weekends held in four cities around the country. Of the funds HERA raises annually, 88 percent provides for programs such as the science grants and community grants. For more information visit herafoundation.org.